Virtual Learning for K-12 Students: Pros, Cons and Options to Consider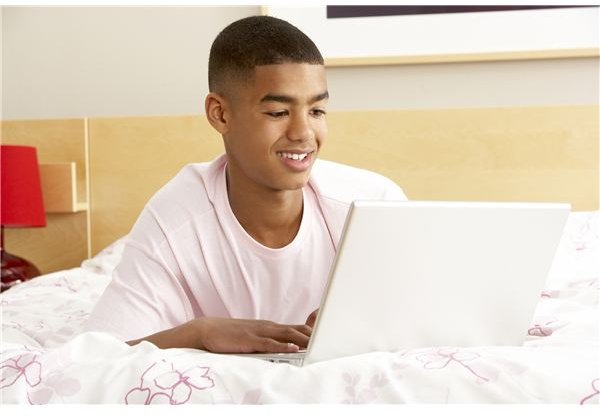 Many parents turn to virtual schools when their child fails to learn in a traditional classroom setting. The youngster may have experienced bullying or had trouble focusing because of a large class size. Whatever the reason, online learning allows parents to customize an educational program to meet their children's needs. Besides multiple learning options, this type of schooling also allows students to learn at their own pace.
Types of Online Learning Environments
Virtual schools are a growing alternative to a typical classroom education. This type of learning allows students at home to attend classes via the Internet taught by real teachers and attended by various students. In some instances, students attend these classes using computers at their own school or in a separate building.
The three common types of online schools are:
Private online schools: Similar to their brick-and-mortar counterparts, this type of school is not controlled by a local or state government. While it is the most expensive option, many are regionally accredited and offered learners one-on-one access to teachers, tutors and counselors.
Public online schools: School districts around the country are creating virtual schools that are free for students to attend. They typically meet the basic state and national school requirements and received the proper accreditation. Some online high school programs are available to supplement traditional classroom learning and do not offer a high school diploma.
Online charter schools: Local and state governments fund these free virtual schools, yet they are independent and are not controlled as much as public schools. These schools target certain demographics, such as honor students, or focus on a certain topic like technology or science. Admissions policies are strict. In some states, if the local school district hosts the virtual learning, then only students from that specific school district may attend. Not all charter schools are accredited, and many have failed.
Online high schools: Many of today's colleges and universities are including high school students into their programs through special virtual classes that will help them earn college credits. It is a great way to get a jump-start on a college degree, but it's important to make sure the college is regionally accredited. There are typically college costs, admission policies and class requirements to adhere.
Benefits of Online Learning
Just as traditional teaching methods do not benefit every child, online learning is not for everyone. Considering several factors can make a difference when planning an online education
Flexibility: The student is done once his or her schoolwork for the day is complete. No waiting around for others to finish their assignments or homework later in the day. Students can also do their work at their own time, instead of a schedule set by the school district. This is especially beneficial to those who are heavily involved in a sport or musical activity, as well as those who work or volunteer regularly.
Individualized education: For those who have trouble succeeding in a traditional classroom, online learning gives families options to make their children's schooling beneficial. Students are easily evaluated so they can have a customized lesson plan in place.
Increased opportunities: Online learning is especially beneficial to middle school and high school students whose traditional schools have cut enrichment programs. Many virtual schools offer enhanced science, music, art, English and computer classes that are used to challenge those who need it.
Downsides of Virtual Learning
While there are many advantages to attending a virtual school, there are disadvantages, as well. Students will miss the one-on-one interaction between other students and teachers. Although they can still chat online, it is not the same as being face-to-face. Some learners even feel isolated. In addition, students who lack motivation may have a harder time committing to completing their lessons in a certain amount of time. Other items online such as social media can easily distract them. 
Consider the needs, personality and lifestyle of your child and your family as a whole to determine if online learning is the right option for you.
References