The Benefits of Rapid Learning or Bite-Sized Learning in Online Courses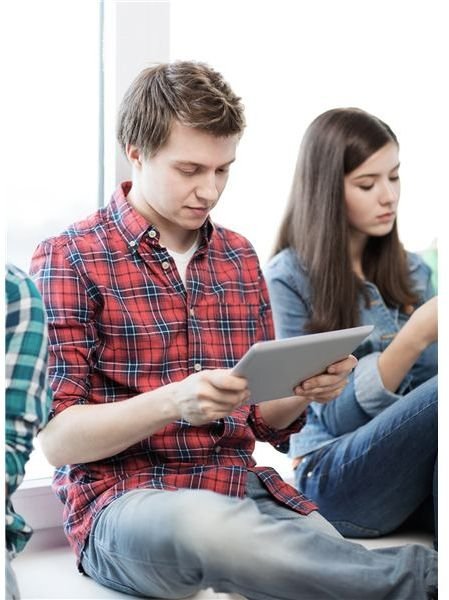 The growing popularity of online learning is putting students on the fast track to a higher education. Students can complete their degrees in less time than their peers who attend school on campus. Besides not having some of the distractions that are part of going away to college, students are finishing their degrees sooner partly by taking online courses designed to promote rapid learning.
Commonly called bite-size learning, this trend allows students to access information whenever and wherever convenient. Much like the rest of today's society, which thrives on instant gratification, students typically don't want to deal with time-consuming content that is text-heavy or difficult to comprehend. Instead, learners want bite-size pieces or smaller chunks of information that is easier to process and retain.1
Increasing Student Engagement
Bite-size learning begins with curriculum designers. Their job is to create an outline about a topic and then break it down into bricks that contain a variety of learning chunks. Each chunk reinforces a specific topic and builds on a previous chunk. Designing a course with this format helps create structure and eliminates monotony.
Researchers suggest adding in a variety of interactive components as a way of engaging students. This can also help learners retain the information long-term. A rapid e-Learning course can be enhanced by adding one of the following elements2:
Quizzes: Besides assessing student understanding, quizzes and tests encourage learners to find the correct answers by digging deeper into the course materials.

Videos: Online videos give a clear view into the learning material as well as an understanding of more than just the text and images.

Games: As well as being fun, games can add a little healthy competition between learners and liven up the online course.

Infographics: This is a great way to display data in a quick, easy-to-understand format.

Podcasts or webcasts: These are audio and video recordings that demonstrate a detailed process described in the course.

Real-world examples: Courses using this tactic should include links to material that includes "real-life" and accurate examples of the concepts covered in the content. This is a great way to connect learners to events or items familiar which they are familiar.
Advantages of Bite-Size Learning
Online colleges are looking to retain more students, and offering rapid courses is a great way to do that. Lengthy courses that are offered in two- or three-hour chunks are being replaced with ones that last less than an hour.
Bite-size e-Learning courses are more convenient to take. Mobile devices such as smartphones and tablets are key tools used in online learning. Besides being portable, they are ideal for delivering short lessons. Students typically access mobile learning content when they are traveling, getting a cup of coffee or relaxing on the sofa at night.
Other advantages include:
Students are able to easily remember the two or three key points
Cost-effective
Flexible
The learner is in control
Consistency
Despite all that rapid learning has to offer, there are a few disadvantages too. While bite-sized learning chunks can be effective for an introductory class, it may not dig deep enough to cover more advanced topics. Lack of face-to-face interaction may be a detriment to some types of learners, and classes may not be interactive enough to fully comprehend the material.
References