Who Should and Should Not Consider Online Learning and Online Education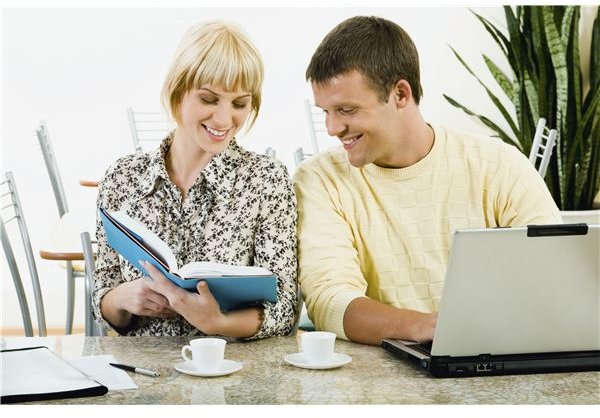 Education is a personal thing. Everyone learns differently. For the young student fresh out of high school, getting away from the family and hometown is a great way to develop your individual self. Four years at university the old-fashioned way is the right experience.
For many others, the developing world of online education is a better fit. What type of student are you? Answer the following questions.
Are You a Parent Returning to Work?
You took time away from your career to raise your children. Now they are not so little anymore and it's time to get back to work. However, your job has changed.
You used to use the telephone. Now you communicate with email and text.
You used to work in an office. Now you collaborate with minds across the planet.
Your career doesn't look the same. At the roots, you still know your stuff, but many of the tools are different. If you are rejoining your previous employer, perhaps they worry you're out of touch. If you are looking for a new employer, you need to prove to them that you're up to date.
Spend some time studying online while the kids are at school and bring yourself back to the leading edge of your field. Your children are studying. They can encourage mom or dad to hit the digital books, too.
Are You Seeking a Promotion?
What separates you from the next tier of employees at your workplace? If you do not know, inquire. Be frank with your boss. Ask what certification or training you need to get a raise or advance to the position you desire.
They may even offer tuition reimbursement. How would your pay and overall job satisfaction increase if you turned your associate's into a bachelor's or even a master's degree? If you study online, you can construct a schedule around your existing employment.
Make your ambitions transparent to your employer. If they are worth working for, they will help you reach your goals. It will benefit both of you.
Do You Live Far from School?
Perhaps you are in another city, county or even country from your desired college. Commuting to school is difficult or impossible. Maybe the colleges near you do not offer the courses or majors you want. Online education knows no borders.
Even if school isn't hundreds of miles away, consider the numerous minutes cumulating to hours you spend commuting and parking. All of that is wasted study time. The expense is wasted money.
Distance learning also gives you the opportunity to learn the language and culture of a foreign country before you relocate. Aspire to live and work in Japan, France or wherever? Learn the language and business before you go.
Are You Unable to Afford Traditional College?
Tuition for online education is usually less expensive. Once again, you will save time and money on parking and commuting. Your textbooks will be digital, rather than physical, and therefore cheaper.
You can keep your job while studying. Even if it doesn't pay a lot, it will help pad your budget.
Do You Need Knowledge but Not Necessarily a Degree?
Lectures from many high-end institutions are viewable online. You can audit classes. You can interact with other students. You can participate in almost every aspect of the school without paying.
To graduate, you need to pay tuition.
I you have a hole in your knowledge you need to plug, learn what you must online. If you are smarter at your business, who cares if you have a degree or certificate? Free education could pay you back immensely.
Are You Lacking Technical Proficiency? Are You Less Than Self-Motivated?
Then perhaps online learning is not for you. Without comfort around computers and the ability to be diligent without oversight, you will fail at distance learning.
But wait a moment. If you cannot handle technology or responsibility, you will fail at most things. Face your fears and strengthen your weaknesses. Tackle the challenge or maybe this is not your century. The next one isn't looking much better.
References