What Are the Effects, Drawbacks and Obstacles of Online Classes?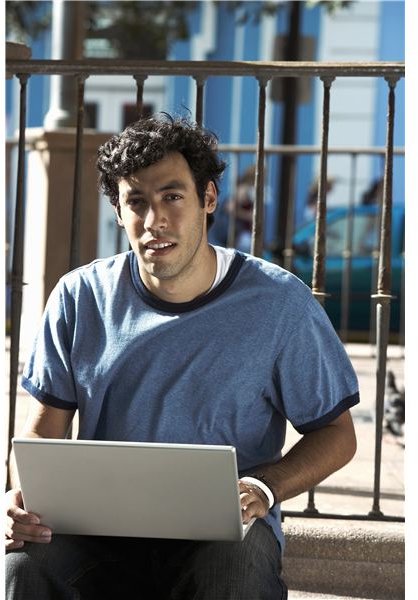 The Public Policy Institute of California released a study of the state's 112 community colleges. They looked into success rates in individual classes and overall graduation rates. They analyzed the results based on age and ethnicity and discovered some contradictory facts.
"In every academic subject area, students are less likely to succeed in online than in traditional courses," reveals the study.
Looking course-by-course, students are less likely to succeed in online classes. They are 11 to 14 percent less likely to finish the course with a passing grade.
Challenges of Online Learning
Perhaps a course that is easy to enroll in is also easy to drop. Online learning demands the student be self-motivated. The student must study on his own time and be diligent to a schedule without peers or a professor to guide him.
Traditional learning provides the student with a leader and a community. It is easier to ignore your homework and not pay attention to lectures when no one is looking. Fellow students, in a traditional setting, provide a forum that promotes work ethic and discussion.
Yet online learning is flourishing because of its flexibility. In California, online enrollment has soared from 114,000 in 2002 to over a million students in 2014. One in five California students is taking at least one online course. These students may have lower success rates in individual classes, but what is happening with their overall education?
"It appears that the availability and flexibility of online courses help many students achieve their long-term educational goals."
For a community college student, there are two milestones: earning an associate's degree and transferring to a four-year-college. When it comes to achieving those goals, online learning is an effective tool.
To measure success, this study focused on students seeking an Associate's Degree or transfer to a four-year-college. They found participation in online courses increased in students taking more units. Of students taking fewer than 30 units, 13.6 percent took at least one course online. Those taking 30 to 60 units took at least one online course 35 percent of the time. 53.9 percent of students taking over 60 units took at least one online course.
For the full time student, online courses seem quite necessary.
The likelihood of earning an associate's degree increased dramatically when students took more online courses. For students taking at least 60 units, less than 40 percent earned an associate's if they took no online courses. Those who studied at least 90 percent online earned a degree 70 percent of the time.
Similarly, the chance of transferring to a four-year-college also grew from about 50 percent for completely traditional students to nearly 80 percent for those studying mostly online.
The ability to achieve the long-term goal of a degree and higher education seems to outweigh the increased failure rates in individual classes.
Specific Performance Gaps
The study also looked into particular student types and their success in online courses. Regarding how individual success in an online class compared to the same student's success in a traditional class, the study came to the following conclusions:
The standard performance gap between online and traditional classes was -14 percent.
Older students (-10.6) did better than college-age students (-14.5).
African-American students (-17.9) did worse than Asian students (-10.6) with other races falling in between.
Male students (-14.7) were slightly behind females (-13.6).
Full-time students (-6.9) were way ahead of part-time (-16.5).
Students already possessing a college degree (-8.6) were more successful than those without one yet (-14.2).
Those with the intention to transfer (-13.1) finished slightly ahead of those with no intention (-16.6).
So What Have We Learned?
It is easier to fail an online course. With fewer eyes on them, students can slack when studying online. The pressure of a present teacher and flesh-and-blood classmates, in general, leads to better class grades.
It comes down to the individual's drive and ambition to succeed in online classes. Yet, doesn't everything stem from an individual's ambition?
Modern online learning is an effective tool for success. Students aiming for an associate's degree or enrollment in a four-year-college are achieving those goals at a higher rate when they utilize online study at least partially.
If we don't let success/failure rates of individual courses throw us of, we can see that online learning is part of a successful education strategy.
References