Online Education vs. Traditional College: Determining Which Is the Right Style of Learning for You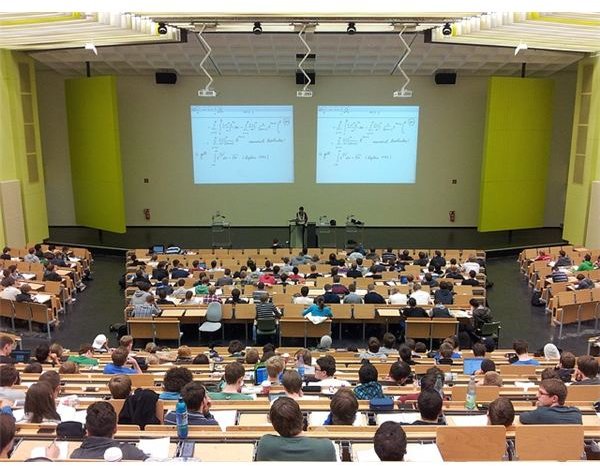 Should you attend a traditional school in the flesh or should you study virtually? The answer is different for every student. Let me ask a few questions to help you find your own solution.
Do You Have a Choice?
Are you a conventional college student? Are you 18 years old, fresh out of college with good grades and the finances to go off to college? If not, this may be a simple decision.
For working people with families, going back to school may be necessary for career advancement but complicated by a busy life. Commuting to campus and attending classes at set times may not be an option. Studying online whenever the schedule allows may be the only choice.
If you live far from a university and cannot move on campus, online may be your only option, as well.
If you live on the other side of the planet from your school of choice, you just might have to video-commute.
What Is Your Tech Level?
If you are not comfortable navigating the Internet, the traditional desk/teacher/textbook experience might be better for you. Learning a new education platform on top of learning your selected field may take too much effort and time.
But for exactly those reasons, you should learn to study online. You cannot move into your future with habits locked in the past. By any means necessary, gain the level of tech comfort necessary to participate in online classes. Otherwise, you may gain a degree but remain a dinosaur.
By all means, join a traditional school but make computer education part of your personal prerequisites. Take part in a hybrid course that meets in person some days and occurs online other days. Connect with fellow students who are more modern and learn from them.
Will Your Investment Pay Off?
How much will your education cost? Will you graduate with loan debt? How much will your degree improve your income? How long will it take you to pay off the debt?
Traditional schools are typically more expensive than online ones due to the physical needs of buildings, furniture and overhead expenses. Also, consider the costs of commuting and housing as well as the time spent getting to and from school. Working while learning may be easier with the freedom of an online school schedule.
If a promotion will be available if you improve your education level, the cause and effect should be easy to measure. If you feel you just don't know enough, identify your blind spots and find ways to illuminate them. Then, if possible, quantify the possible income improvement versus the cost of education.
Do you need a degree or do you only need to learn? This brings up another question.
Certification or Education?
Steve Jobs dropped out of Reed College. He then audited classes rather than pay for them. He learned everything that interested him, but earned no degree because he didn't pay for one.
Unlimited education is available throughout the web if you are curious enough to seek it. Sources such as the Khan Academy, Cosmo Learning and Academic Earth seek to make online education free.
The question becomes: do you need a diploma or do you need to get smarter?
For an established employee or an independent business person, perhaps "smarter" is the right answer. If you are seeking a job, perhaps you need the certification. Knowledge takes time to prove. A degree may open the door so you can prove yourself.
The University of Where?
Many of the most prestigious schools in the country are joining the online education game. Almost every MIT lecture is available on YouTube. You can earn an online degree from an old, well-known university. With the name comes cost but you can also get a Harvard education from your basement.
On the other hand, you can go to North Southern State International Online University. Employers are currently skeptical of unknown schools selling degrees on the web. But again, if you need to get smarter and John Doe U makes you smarter, who cares what name is on your certification? Perhaps your potential employers. It's up to you to put a value to that.
Do You Need Classmates?
Online students typically work alone but can connect with a worldwide spread of forums, chatrooms and other 21st century means of correspondence. People taking the same course can converse with you, but is it the same?
I learned as much from my professors as I did from my peers. Having fellow students around, for me, was vital to creativity and problem solving. Online communication in any of its multiple forms never feels truly real to me. I believe people are only themselves in person when they speak without a filter and cannot correct a statement before sending it out.
The best learning happens outside the classroom and even study groups. Talking casually with like-minded people can bring about some of the greatest breakthroughs. When you aren't thinking about classwork, you have some of your best ideas.
Besides, even being on campus is energizing for me. I start thinking better and differently. A college environment for me is like getting my roots into fertile soil.
So What Do I Think?
To repeat, this is a personal decision based on your particular circumstances. Yet I think, as with so many life questions, that the answer is balance. Take what is good from both methods.
Being immersed in an educational environment is good for you, especially if you are a younger student. Being surrounded by people smarter than and different from you is positive. Learning to interact with other real humans is a skill that is in danger of slipping away. For those reasons, a traditional education is still a powerful experience.
Yet we no longer sit at home and say, "I'm waiting for a phone call." We also should be able to attend a lecture on our own time. Ongoing education for our workforce has never been more important. Learn at your pace, be it fast or slow. Study between shifts or when your children are sleeping, if that fits your schedule best.
If I had to do it again, I would go with a blended approach. I would want to live on or near campus but would take prerequisite courses online. I would craft an in-person class schedule that would allow me freedom to live and would likely complete my online courses at the end of a trail somewhere.
Working on this article, I have decided I should identify the gaps in my education. Going to school in the nineties left me unprepared for aspects of this century. I am going to sniff around online for means to make myself into a smarter businessman.
Good luck with your hunt for knowledge.
References