Advantages & Disadvantages of Online Summer Classes for K-12 Students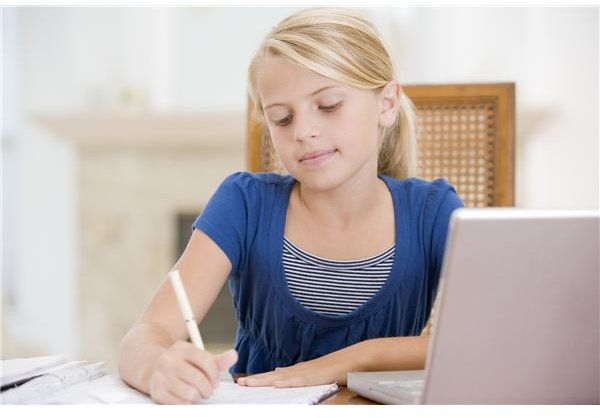 Public school districts across the country continue to struggle with balancing their budgets while still providing a quality education for all students. However, one of the cuts being made across the board is summer school. While this may be good news for those who are required to attend (but don't want to) because of poor grades, others are not so pleased.
Many students who would normally attend summer school to earn extra high school or college credits are left scrambling to make up the classes elsewhere. However, online learning has opened the door for these students, offering a positive and flexible solution. But do online summer schools improve the educational sphere or will a student's quality of learning fail?
The End of Summer School as We Know It?
While helpful and needed by many students, traditional summer schools are going by the wayside. Strained public school budgets are forcing educators to cut these types of programs that don't benefit large sections of the student population. There simply isn't enough money to pay for teachers, staff, classroom materials and utilities for the summer months. But the students aren't being hung out to dry. Many can take their summer school classes online.
The popularity of online classes at the high school and college level is allowing teens and young adults to complete the courses they need from the comfort of their own homes. Many school districts are setting up their own summer school programs or partnering with online learning schools and institutions to provide courses and credits to students who need and want to take those classes.1
There are many advantages to online school for students, including:
Flexibility in completing class assignments
Being able to balance a summer job and classes
Ability to take accredited high school and college classes that are transferable
Having the opportunity to take specialized degree classes and programs
Saving money as online classes are typically cheaper than traditional classroom summer school courses, even in public schools where students may be charged to attend
Getting a jump start on college by taking classes that give college credit2l
There Is a Downside to Online Summer School
Just like other types of online programs, learning via the Internet is not for everyone. For those students who are required to take classes to raise their Grade Point Averages, motivation may play a major factor. They may not be focused enough to adhere to a rigorous school schedule during the summer months.
Online summer schools also don't provide for the same face-to-face contact typically found in a summertime program. This could cause the students to feel alone, and again, unmotivated.
Finally, not every school district will offer the needed summer school programs online. If this is the case, then those students who need to retake a core class because they did poorly may not be afforded the opportunity. Some students may be left behind a grade because of this.
References