Self-Paced Learning: Advantages & Disadvantages of Learning at Your Own Pace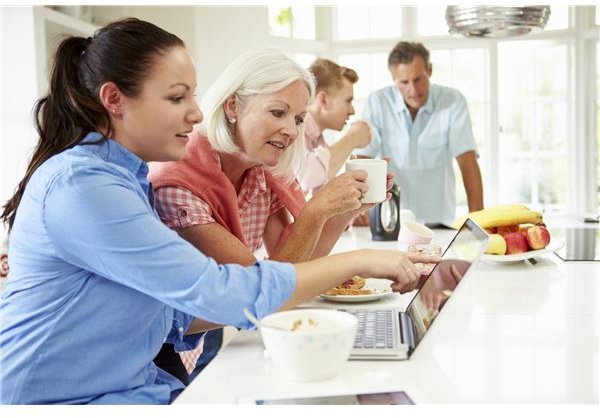 Self-paced learning offers adults a range of options to further their education. They can advance their careers by sharpening a job skill, work toward a degree or certification or simply learn something new without stepping foot on a college campus.
However, Internet learning is more than that. Some programs also allow students to take only the courses they want and complete them in their own time. Through this type of online learning, adults can study a foreign language or update their computer skills between working full-time or raising a family.
Advantages of Learning at Your Own Pace
Self-paced learning is not a new concept. Before the Internet became widespread, many adults signed up for correspondence or mail-order courses that allowed them to complete certain levels of study from the comfort of their own homes and in their own time. They didn't need to register with a college or pay the high tuition costs.
But times have changed, and more students are turning to self-paced online learning as an option. Besides being flexible and convenient, online schools are open around the clock so students can access their course information any time of the day. They also offer a technological edge over some traditional brick-and-mortar schools and foster more interaction between instructors and students.1
Students find that it is easier to balance work and home life by learning at their own pace and not stressing over deadlines and class schedules. Self-paced eLearning is also widely accepted by employers who want their employees to further their jobs skills without taking time off work to do so. Companies are also more accepting of online college degrees.
Disadvantages of Self-Paced Learning
While learning at your pace programs offers non-traditional college students a chance to take some courses they might not otherwise have the opportunity, there are a few disadvantages to keep in mind as well. Students who lack motivation may fall behind as can those with bad study habits. Students who are used to traditional classroom environments may have a hard time not being a routine or having an instructor looking over their shoulder.
Other issues with self-paced learning is the feeling of isolation some adults may have by not having any interaction with instructors and classmates. Finally, if you have problems with your computer or Internet connection, you may be able to complete your studies.
Types of Self-Paced Learning
There are several options available when it comes to choosing a self-paced learning program:
Competency-Based Education: This style of online learning focuses on making sure the student has processed the skills and knowledge to succeed in a certain field of study. Students can earn a degree or certification in a specific subject area by passing a series of assessments. When a person is ready to move on from one course to the next, he or she just takes an assessment test. Capella University offers a wide variety of self-paced, competency-based classes.
Massive Open Online Courses: MOOCs offer students a chance to take classes for free from many prestigious universities through an education provider. Not all MOOCs are self-paced; each college or university has their own list. It's a great way to decide what field you want to study.
Online Training Libraries: While not technically a college or university, online training libraries such as lynda.com offer video tutorials for subscribers to learn about software, business, education, design and more. Lynda.com is one of the first online training libraries offering a wide range of subjects.
Impact on Higher Education
Incorporating a self-paced learning component into current university programs could make them more marketable to different types of learners. Some studies show that self paced or competency baced programs are better able to attract minorities and non-traditional students. We hope it's only a matter of time before more and more universities experiement with this option.
References