What to Look for in an Online College? Making Sure your Online Program is Legitimate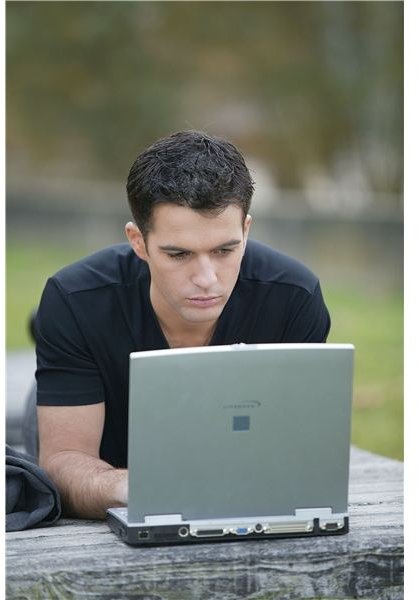 Online learning is a popular option for many adults who are not only looking to receive a college degree, but also for those wanting to update their job skills or even change careers altogether. Besides being convenient, online learning can be cheaper than attending classes on campus. However, online education can also be a source of fraud and frustration for many students if the school they are attending is not up to standards.
Industry experts state that diploma mills and counterfeit diploma websites are a big business, raking in more than $500 million a year from unsuspecting consumers.1 More so, some of these alleged learning institutions are not accredited and don't meet the quality standards needed to provide students with a good education. If you want to take an online college course, make sure the prospective school is legitimate. Here are a few ways to decipher whether a college is a fake or for real.
What to Look for in an Online College Program
You need to scope out an online college just as you would a brick-and-mortar institution. Unfortunately, since many online schools only exist via the Internet, it's not as easy to go and visit a physical facility to check out its credentials. There are, however, indicators to keep in mind when scoping out a school:
Accreditation: A credible online college is recognized by the U.S. Department of Education or the Council for Higher Education Accreditation. Both agencies ensure the schools are up to standards, although they don't guarantee the institutions are of high quality.
Be wary of colleges that claim to be accredited by a group other than these two government agencies as only students attending an accredited college can receive federal student aid and generally can have no problem in transferring their credits to another accredited college or university.2 A regional accreditation is the highest form of accreditation in the United States. It signifies that the online school meets standards for financial stability, student services, quality curriculum, faculty and governance.
Graduation Rate: Schools with low student retention and graduation rates may suggest that the online program does not meet student expectations. It's important to understand students experiences when checking out an Internet college program. One place to look is College Results Online, which keeps track of colleges' graduation rates.
Support Services: Students will want to know what type of counselors and support services are available. How easy are they to get a hold of and how often are they available? How will your online courses help you advance in your career?
Cost: Reputable online colleges are upfront about their tuition and fees. Most will have this information on their websites, but some may ask you to fill out a request form first. Be wary of hidden fees.
Maintaining Quality in Online Education
Quality online learning begins with the higher institution. For a college or program to be successful, it needs to have frameworks put into place to assess its overall quality. The Institute for Higher Education identified seven categories or benchmarks essential to an online school's success3:
Institutional support that includes a technology plan as well as reliable technology

Course development such as a periodic review of instructional materials and course design guides

Teaching and learning that emphasizes student interaction, constructive feedback and proper instruction methods

Course structure that includes a summary of class or program objectives, learning outcomes, student assignments and more.

Student support that provides information on support services and programs, hands-on training, access to technical support and feedback to students' questions

Faculty support that includes assistance in course development and training and assistance in transferring from teaching in a classroom to instructing online

Evaluation and assessment that includes data on fees, enrollment and learning outcomes
Given this information, reputable higher learning institutions have already made significant investments in delivering quality online programs to college students. It's up to both students and school alike to continue making strides not only for present-day learners, but for those in the future as well.
References