Creating More Human Interactions in Online Classes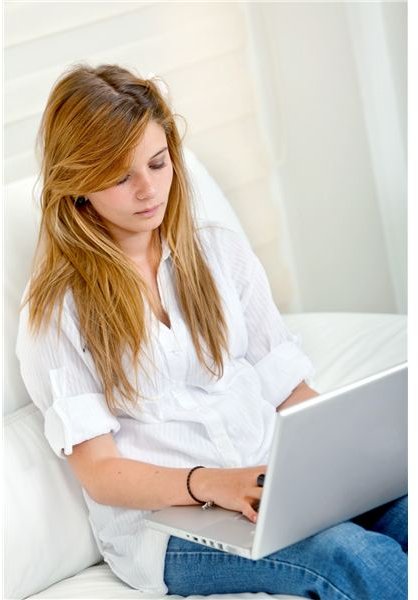 Online learning programs seem to offer college students nearly everything they need to succeed off-campus except for one thing: social interaction. Being alone while taking one class or a full course load prohibits adults from getting that the face-to-face contact they would normally have if they were sitting in a classroom.
However, since the interest in online learning is continuing to rise, colleges and universities are discovering ways to humanize the higher education experience while maintaining retention rates and overall student success. What are some of the ways educators are making online learning more personal?
Create an Inviting Environment
Most students who take online courses want to know who's teaching the classes. They want to know about their instructors. Faculty and staff members find this challenging, but there are many digital solutions to help students get to know their professors. Technology such as social media, avatars and videos offer methods of not only introducing digital personalities, but also enhancing student experience. This form of humanizing reduces the psychological distance between the teacher and student.1
Having students form a relationship with the course itself is critical in online learning. Instructors should want their students to be excited and interested in taking classes and not just be simply completing the minimum required work. This is why the look and feel of the course is so important.
Instructors need to create inviting websites or course pages that encourage and captivates students. Videos and graphics should play a large part in course home pages. Prominently displayed items such as task lists tend to turn students away2, meaning careful attention should be paid to the overal layout of the course.
Offer Personalized Discussion Forums
One of the great things about online distance learning is the student's ability to take the class from almost anywhere. Unfortunately, the one thing students miss out on is the face-to-face interaction that occurs in a classroom.
One simple and tested method of making classes more interactive is for instructors to post interesting discussion topics, not necessarily looking for objective answers, but something where students can open up and put their personalities into them. Feedback about a class assignment or reactions to content are good topics.
Instructors can also create a virtual break room of sorts where students can linger and chat after class. Online students need a place to hang out and chat outside the stresses of a formal classroom. This can also be a place for students to meet and casually talk about classroom assignments. Not all discussions need to take place within the confines of the "classroom."3
Going Beyond the Instructor
Humanizing an online class goes beyond the instructor's personality, interactive websites and discussion groups. Students too need to make the course their own so they can feel more vested in their education. Students should be given choices, such as which discussion groups to take part in, so they will commit themselves to learning. This will also give them a feeling of control as well as being more motivated.
References