Can MOOCs Last? The Problems with Free Online Education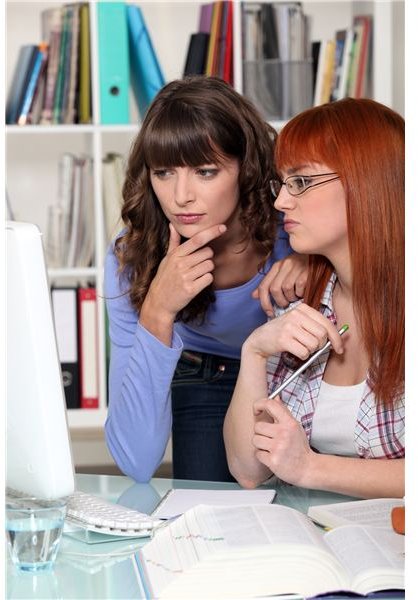 What is a MOOC?
MOOCs, or Massive Open Online Courses, are free and open to anyone, worldwide. They are sponsored by major universities in conjunction with private companies. They combine university lectures with quizzes with formal testing, and students completing the courses are often given a grade and certification, but no college credit.
A professor's lectures are recorded and posted online. They are broken into 8-12 minute sections for easier digestion. Quizzes are interspersed throughout the content to make sure the students get it. Tests with multiple choice and short essay questions are given periodically. Students are encouraged to discuss and interact with their massive community of colleagues. With enrollment often over 100,000 face-to-face time with the teacher and personal feedback are impossible.
Something free is easy to throw away, however. Drop-out rates are around 90%. Students lose interest or fail to keep up with the testing schedule. Only a few maintain focus on the task long enough to gain certification.
Who Makes MOOCs Possible?
Three companies are current leaders of the movement:
Coursera was founded in 2012 by a pair of Stanford professors. Initially it worked with four universities but currently has over 70 partners, including Brown University, Johns Hopkins and the University of Tokyo. January, 2013, they offered their first courses for real college credit.

edX is a joint venture of MIT and Harvard founded in May of 2012. It is partnered with xConsortium and the International Monetary Fund.

Udacity was founded in June, 2011. It grew from a series of free computer classes at Stanford into a collection of 24 courses.
Benefits of the MOOC System
MOOCs open higher education to the masses. A student can take self-improvement into his or her own hands. 90% drop-out still means 10% achieve certification in something new. The 90% still includes students who improved their knowledge yet did not complete all the necessary quizzes and tests to officially graduate. Certainly many left the experience smarter than before.
Lack of college credit does not make the education useless to employers. Smart businesses value what you know more than your diploma. MOOC certification still demonstrates ability to learn and complete a task. Furthermore, a successful MOOC student succeeds with his or her own ambition and without encouragement from professors and a physical peer group.
Much of the typical college experience is time-consuming, expensive and unnecessary: travel, room and board, prerequisite classes and physical classrooms. Open online education grants students the ability to fill in gaps in their knowledge without the extra decorations and distractions. When they realize they need to learn something, they can focus in on that subject with intensity.
Problems With the MOOC System
You cannot replace face-to-face, in-person interaction. Students need to ask direct questions and receive personal answers. A real peer group is a better forum for discussion than a chat room. Thousands of people typing are no replacement for a dozen people talking.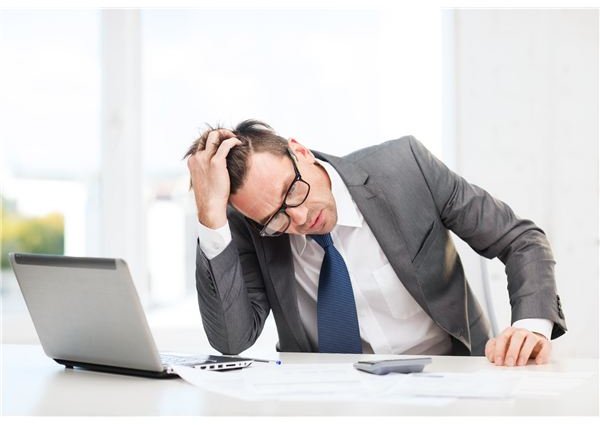 Imagine this scenario: one vociferous student of a MOOC misinterprets the lecture. He takes the lead in an online discussion of the material based upon his misinterpretation. He convinces hundreds or thousands of students that his misinformation is true. No professor is present to refute him. Fellow students who know better are either absent from the forum or do not step up to correct him. A large portion of the class therefore learns incorrectly. This does not happen in a traditional classroom.
Opponents of the MOOC revolution point out that the future could easily be dominated by a few lead professors whose lectures are broadcast across the globe without contradiction. Education is advanced by a body of intelligent people offering different views on a topic. The students are challenged to interpret the information and think for themselves. The MOOC system puts education in the hands of a few and spreads it to many.
David W. Wills, professor of religious history at Amherst, worries about "academia falling under hierarchical thrall to a few star professors. It's like higher education has discovered the megachurch."
Students listen rather than interact. Quizzes are graded mechanically. Written tests are graded by their peers. Personal evaluation of a hundred thousand written answers by a professor or teacher assistant is impossible. The result is the absorption of information rather than the ability to use it.
Will it Last?
MOOCs as they are cannot exist into the future. A system of free college courses is unsustainable. Profit must follow this burst of nonprofit. Like free samples of any sort of product, MOOCs must lead to a desire to buy a full education with a real diploma.
The companies and universities making MOOCs possible will need to find a way to make them sustainable. Perhaps a charge to continue past the first few courses with an additional fee for certification. Perhaps an agreement to give college credit for the course if a student agrees to pay for full enrollment with the university. A MOOC must be a free or low price introduction to a larger product.
Nevertheless, MOOCs have shaken up an otherwise stoic university system. If even for a short time, anyone on the planet can get a small slice of an MIT education. Educators now see that this new information age of interconnectivity can bring positive change. The college experience never will be the same. It is doubtful, however, that it will ever be free.
References