The Advantages of Competency Based Degree Programs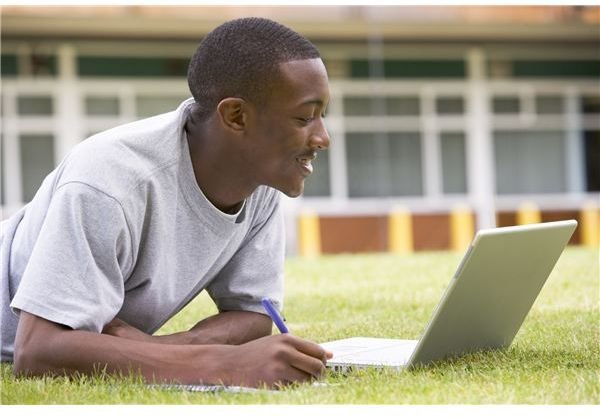 Not everyone is cut out to go to a traditional college. Whether it's because they have trouble focusing on tight deadlines or because they don't perform well in large, structured classroom atmospheres. Many of these students want to earn a degree, but realize they need to do so more on their terms instead of those of the learning institution.
Then there those students who want to earn a degree, but only want to focus on courses related to the skill being learned, and not necessarily the core basics that are typically required to graduate. Finally, you have students who don't have time to sit for hours in a classroom. This type of student typically works full-time and has probably taken college courses earlier.
This is where a competency-based approach to learning would be a good fit. Known as Competency-Based Learning (CBL), this style of education focuses more on ensuring that the student has processed the knowledge and skills needed to succeed in a certain area of the real world. Earned alongside a bachelor's degree, the competency-based program gives students a series of assessments on the course material through papers, tests and other assignments. At graduation, he or she will be a highly competent individual in a chosen field.
How Competency-Based Education Works
Unlike the structure presented in a traditional classroom atmosphere, competency-based education offers flexibility in the amount of and how credit hours are earned. It provides a personalized, online approach to higher education where students can complete their degrees at their own pace and take advantage of the competence learned through this experience.
According to the U.S. Department of Education, Competency-Based Learning moves students away from sitting in a classroom to an environment that creates flexibility. This allows them to progress through their courses once they demonstrate a mastery of specific academic content, no matter how long it takes them.1
Students earn their degrees by demonstrating the skills and knowledge needed in a certain subject area through a series of assessments. Tests, papers and assignments are part of the assessment. When you are ready to move on from a subject, you take an assessment test. If you pass, you simply go on to your next subject. Students can save money by accelerating through their degree program and completing it as soon as they pass all their assessments.
Instead of paying for credit hours, students pay for their time taking the courses. For instance, they pay a flat rate every three or six months and take as many classes and proper assessments during that time. ts for competencies not just credit hours.
Where to Find Competency-Based Learning Programs
Since this is still an experimental learning program, it is not found at every higher learning institution. However, the online program is successful and has received approval from the U.S. Department of Education at:
Southern New Hampshire University
Capella University
Western Governors University
Depending on the college or university, competency-based education can be earned toward either an associate or bachelor's degree. Each college, however, has its own list of requirements and programs in which it is used. Many offer this type of learning for general core classes.
Impact on the Future of Higher Education
Incorporating competency-based education into public colleges and universities could be the way of the future. Arne Duncan, the U.S. secretary of education, believes it is a "key step forward in expanding access to affordable higher education."2 Because of the changing social structure and more people working non-traditional 9-5 jobs, many students, both young and older adults, need more flexibility to fit a college education into their lives.
This type of online learning is a good way to do that. However, before it can truly be implemented nationwide, more work needs to be done. The financial aid process would need to be overhauled to allow aid to be awarded to students for competencies, not just credit hours.
References