How High School Students Can Earn College Credit Online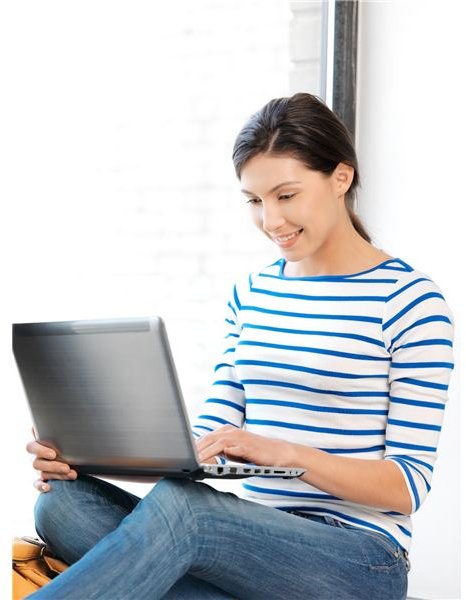 Many of today's high school students are looking to get an early start on their college careers. Because of this, a number of community colleges and four-year institutions are offering online classes for teens to take. This option can help them not only graduate sooner, but saves them money in the long run. Can taking college classes this soon be beneficial to a teen's future educational plans?
Enrolling in High School and College Simultaneously
It may seem unrealistic to some, but if they can handle the workload, high schoolers can start taking their basic college courses without having to attend classes on campus. In the United States, more than one million high school students have taken at least one higher education class, either online or on a college campus. The classes can be taken during the summer or concurrently with other courses during the school year. The benefits are plentiful too:
Cuts College Costs: Through a dual credit program, teens can concurrently enroll in high school and college. In some states, the college costs are covered in full, while it others students have to pay for textbooks and tuition. In Iowa, for instance, the class if free if the student passes.1 Advocates of this program agree that the dual credit program builds a teen's confidence while giving them a first-hand look at the work that is expected in college.
Leads to College Success: Depending on where and what is being studied, students who are enrolled in college early are more likely to succeed in their higher education studies. They begin more determined at earning their degree and earn higher grades.2 Starting earlier also helps teens get a sense of what is expected in a college classroom.
Broadens Students' Horizons: Online college classes, whether they are traditional or Massive Open Online Courses (MOOCs), can give students an idea of what they want to study and pursue in life. They can discover their passions and become more knowledgeable about a range of topics.
Strengthens Skills: Pre-college classes also help teens build important skills such as stronger writing, problem-solving abilities, good study habits and time management.
Enrollment Requirements
Each college or university has its own specifics enrollment guidelines, but generally, most students should be at least in 11th grade, have a 3.0 GPA, approval of parent or guardian if under 18 and have a teacher or counselor sponsor from the high school.
Every college or university that offers pre-college classes stress that not every class is for every student. Students must be self-disciplined, or they will fall behind in their assignments. Having a sponsor from their home school is beneficial because it gives the teen an outlet with whom to talk about assignments.4
It's Not for Everyone
Just like traditional college is not for everyone, neither is dual enrollment. Some high schoolers may not be mature or disciplined enough to handle the work. However, for those who are, taking class before you actually go off to college can be nothing more than beneficial.
References