What Does the Average Online Learner Look Like? Studies Show Women in their 30's Benefit Most from Online Education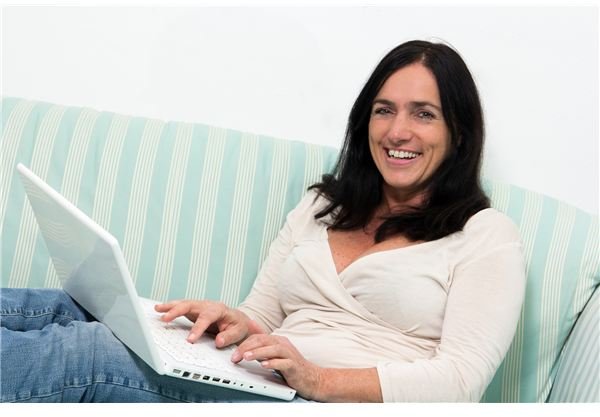 Recent studies have shown that working women in their early- to mid-30s are the primary candidates for online learning courses. Besides balancing jobs and their household responsibilities, they are also looking for ways to get ahead. Online classes are perfect for mothers or professionals juggling home and work responsibilities.
Meet a Typical Online Learning Student
Celeste Aberle is the perfect example of your everyday online learning student. At 32, this North Dakota single mom works as a Certified Nursing Assistant by day and takes courses via the Internet at night for her degree in nursing. Because her local community college is more than an hour away, Internet learning is her only option at getting her degree.
"The college is too far to drive to right now, being I work and have three kids to take care of," she said. "But once I am in the nursing program, I will have to start going there a few times a week."1
Aberle is taking her General Education requirements for her nursing degree, and juggles six credit hours plus all of her other responsibilities. Why does she do it? "I want to make a better life financially for myself and my kids," she said.
Aberle's situation is not atypical. In fact, according to the report released in July 2012, "Online College Students 2012: Comprehensive Data on Demands and Preferences," the average online student attends part-time, lives within 100 miles of the physical campus, prefers online learning's flexible schedule and is motivated by career advancement.2
How Online Learning Benefits Women and Families
Online educational options for women have increased over the last decade with more accredited universities offering a larger selection of classes from single courses to those needed for various degrees. There are many reasons why women are pursuing an online education including:
Expanding their current career
Enhancing their current salary
Changing or beginning careers
Pursuing personal advantages
Most women who take online classes have goals in place. They are working toward a specific degree and have aspirations to succeed similar to students in traditional college settings. Online students want the same intellectual engagement as their counterparts on campus.3 Online learning allows women to:
Choose not only the classes, but the class hours as well. This allows them to take care of any needs at work and home before beginning their studies on the computer.
Stay home and work around their families' schedules
Save time going to and from; they attend classes from the comfort of their own homes.
The American Association of University Women has nicknamed online learning for women the "third shift" because most women who take online courses do so at night after work or when the family is sleeping. The AAUW broke down a working woman's schedule as this: Work (first shirt), family (second shift) and school (third shift).
However, furthering their education doesn't come without its disadvantages. Many women have found the cost of tuition and equipment, as well as the often-difficult class schedule discouraging.4 They also have to make additional sacrifices, which they feel lets their families down when they try to take online classes.
It's All About Balance
Women can complete their online studies once they learn to balance all their responsibilities. Besides defining their goals and organizing their time, they also need to set aside family time and learn to share tasks such as household chores. A balanced life often makes for a more successful one.
References