Do Free Online Classes Undercut the Value of Higher Education? The MOOC Debate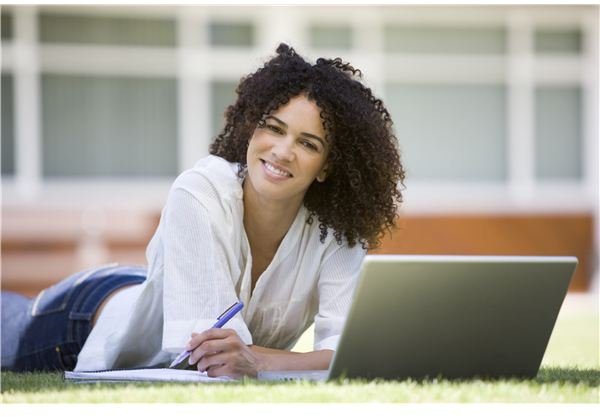 Many higher-level jobs today require not only a high school diploma, but a college education as well. However, rising costs in tuition and fees, as well as the need to work full-time, are forcing some students to complete their college classes through one of the various free online course providers. Known as a Massive Online Open Course (MOOC), this type of class has all the benefits of a typical online college course without the added expense or without having to step on campus.
Some experts feel an online learning program, such as MOOC, undercuts the value of a pricey education at state and private institutions. However, others feel this just may be the future of higher education.
Understanding MOOCs
In 2011, several prestigious universities and colleges in the United States began partnering with several educational providers to offer a variety of free higher-learning courses conducted via the Internet. Generally, most of these courses do not count for credit toward a degree, although that is changing at some colleges. Students can study a variety of fields including the sciences, information technology, business, mathematics and computer science.
MOOCs are more than just online classes; they are taught in an open access, interactive environment. Class size is typically unlimited, and for many classes, prerequisites aren't needed or enforced. Students receive standard course material, similar to what they would learn in a college classroom. The curriculum usually includes quizzes, tests, textbook readings and videos. Instructors, assistants and students interact through user forums.
Are They a Threat to Traditional College Learning?
The typical college experience has been the same for generations: Students graduate from high school and attend the college of their choice, whether it's nearby or across the country. It is a basic rite of passage for young adults between 18 and 22 years old who not only wanted to further their education, but become socially and emotionally independent from their parents.
But MOOCs, and online learning generally, has changed that. Because of this technology, these massive online courses allow nearly anyone to take college classes at some of the most prestigious universities in the United States. This phenomenon has shifted boundaries around and shaken up the traditional nature of higher education in general. Supporters feel that this type of online learning will redefine education and challenge long-held ideas about learning.1
So where is the threat? It comes when potential employers start looking at the collegiate background of a MOOC student compared to that of an average university graduate. For instance, if a student takes classes at three elite universities through a MOOC education provider and receives enough credits to equate a bachelor's degree, he or she may be more marketable to an employer simply because of the colleges "attended." Teacher's unions also worry that MOOCs could undermine faculty intellectual property rights and collective bargaining agreements.2
Need more evidence? In 2013, a campaign was brewing in California that would demand state colleges offering MOOCs to award credit for classes taken. However, even before the legislation was voted upon, three California public college systems moved to offer MOOC courses that can be taken for credit. A similar bill passed in Florida allowing public universities to offer credit for some MOOCs.3 For those students who have spent tens of thousands of dollars for college in essence could have done it for free or for a deeply discounted price from home.
Where Does This Leave MOOCs?
California's decision to table its MOOCs bill is an indication that this type of education may not be as revolutionary as it seems. The educational partners will eventually want to start turning a profit, especially when the grants to fund the MOOCs run out. It's still too early to tell, but MOOCs may or may not be the groundbreaking influence many had hoped. They can, though, be the driving force behind an even greater online learning experience where one type of education does not undermine another.
References