Do Students Learn Better Outside the Traditional Classroom? Views on Online Learning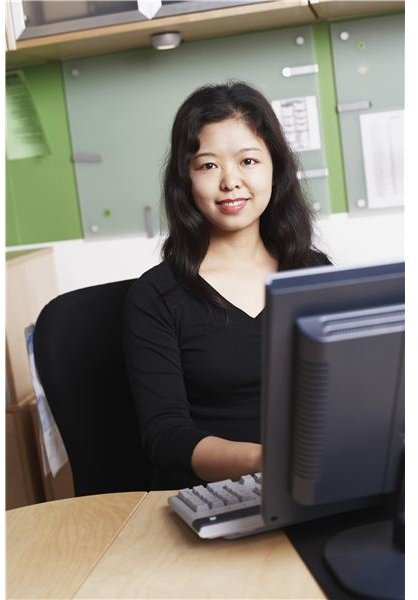 There isn't an exact way to teach a college student. Teachers usually work hard to provide a variety of learning methods to their classroom, whether it's elementary, secondary or post-secondary.
In addition to traditional classrooms, there is a large variety of online schools that offer excellent learning from a distance. Today, students can take a variety of courses online through accredited colleges, universities and educational providers. Some of the classes are extensions of courses taught on campus, requiring students to register and pay tuition and fees. Others are a bit more progressive and are offered as free online college courses. These are a far cry from traditional college teachings; will they be the new face of learning?
Online Learning: Different Schools of Thought
Where and how students learn is completely subjective. Some thrive on the teacher-student interaction felt in the classroom, while others find it easier to tune in online and connect with the class at any time and from any location. Both methods are effective, but a wireless education may be what the future of America's college system brings. The question is at what cost.
Online learning is the most convenient way to pursue a college degree or even just take online classes. The cost for courses and/or a degree is significantly lower than attending them on campus, especially if you sign up for a Massive Open Online Course (MOOC). In this case, each class is free. There is great flexibility in earning a degree or taking classes online, as well as many are self-paced in nature, while still being effective.1 However, if you are not a tech-savvy person, online learning can be cumbersome.
Dropout rates for some online learning institutions is high. In fact, while enrollment for many online courses, including MOOCs has significantly increased, so have the dropout rates. Students may have a change in academic interest or conclude that there is a lack of information needed within the course. Learners have also been known to drop out because they lack motivation to finish all the coursework. 2
Finally, if it seems to good to be true, then it probably isn't worth a student's time. With the advent of MOOCs, many unaccredited colleges and agencies are popping up online. Degree seekers can fall prey to the false offers and commitments. In the end, they find out their money and time have been wasted. It's in cases such as these that online learning is not beneficial.
Traditional vs. Online Learning
Several studies have shown that overall, the success rate of students who take online courses is similar to traditional classroom learning. A study conducted by Lane Community College in Oregon concluded that 90 percent of students there who took online courses completed them, comparable to the traditional classroom learning on the same campus. Compared to colleges nationwide, these statistics are right on track. 3
Just because success rates may be similar, there are differences to consider in the teaching and learning methods. For instance, there is obviously more face-to-face interaction between teachers and students in a traditional classroom environment. Online learners can be successful as long as they are self-motivated and disciplined. It's very easy to be online these days and get lost on a social network or other website.
The Bottom Line
Just like finding a good college campus, it's important to find a good online program. Students who are focused and comfortable being online can do as well as those who attend classes face-to-face since every person learns in their own way.
References