Get an Online Master's Degree in Computer Science for Only $7,000! Info on Georgia Tech & Udacity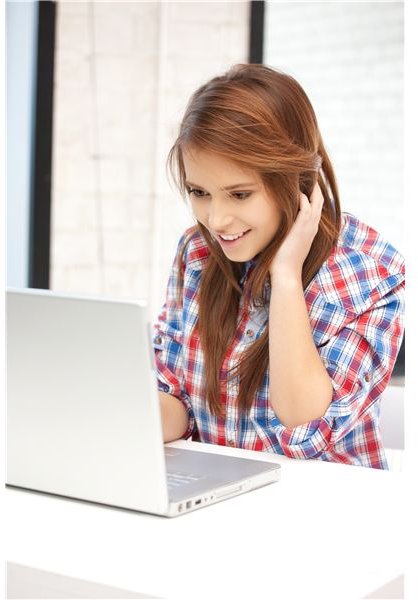 The rising cost of a college education has many wondering if the next generation of students can ever afford to receive a degree. Most private and public universities are slashing budgets and increasing fees to cover their rising costs. In the meantime, it's the students who are affected, oftentimes dropping out or changing majors to stay afloat financially. However, there is hope…
Georgia Tech's $7,000 Master's Degree
One higher learning institution is providing a less costly way to get a college degree. Georgia Institute of Technology, in partnership with AT&T and Udacity, a private educational organization, is offering an Online Master of Science in Computer Science (OMS CS) for less than $7,000.
A traditionally taught program, most colleges and universities charge an average of $40,000 for a person to receive this degree when they attend classes on-campus.1 All the educational content of Georgia Tech's OMS CS is delivered through the Internet and parallels the on-campus program in all areas except for the course structure. Students can complete the program in as little or as much time as they wish.
The master's degree is being offered to 10,000 graduate students over the next three years. Georgia Tech plans on hiring only a handful of instructors to oversee the program and classes. AT&T is subsidizing the OMC CS's first year, putting up nearly $2 million. If successful, this top computer science program will enroll about 20 times more students worldwide than it does through its comparable on-campus courses at a fraction of the cost.2
MOOCs: A New Approach to Learning
Georgia Tech's decision to incorporate a program such as this into its College of Computing curriculum is part of a growing trend in higher education. More universities and colleges are partnering with private educational organizations to offer free or low-cost college courses to people worldwide who can complete them in their own time from the comforts of their homes. Commonly called MOOCs (Massive Open Online Courses), most of these do not offer college credit toward a degree but offer a variety of classes to a mass number of individuals.
Several elite universities, such as Brown University, Johns Hopkins University and U.C. Berkeley, started offering these massive online classes in the last few years, teaching courses in various subject areas such as engineering, arts and humanities, information technology, mathematics, business and computer science. MOOCs are a great option for those who cannot afford college, but want the opportunity to take certain classes.
These online classes offer open access and interactive participation through the Internet. They create communities for students and instructors to interact through user forums. Standard course material, readings, videos and quizzes are typically part of the curriculum as well.
It was not by chance that Georgia Institute of Technology chose to offer an online master's degree in computer science. Nationwide, there is a shortage of STEM workers (Science, Technology, Engineering and Mathematics) and getting more students educated and degreed in this field will help close that gap. There are roughly 3 million technology positions open in today's job market, so educating computing professionals is a "societal need."3
References