Getting Your Master's Degree Online: Is This a Good Opportunity for Students? 5 Things to Think About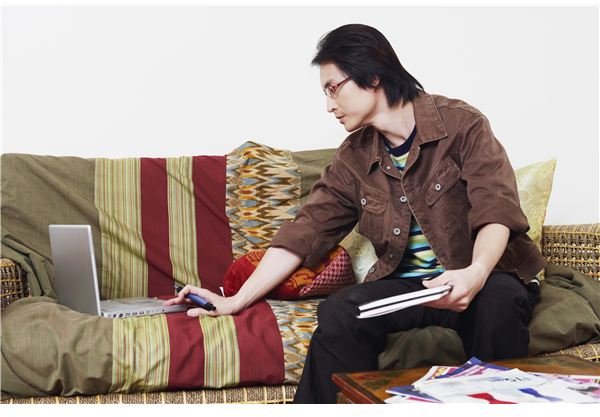 Recently Georgia Tech and Udacity have paired up to offer a Master's Degree in Computer Science for $7000. This is quite a bargain for an advanced, degree making it attractive to many students. But how are online degrees rated by employers?
The use and quality of online learning in work organizations has come a long way in the last decade. But to what extent have college education institutions adopted online learning? Back in 2005 a whitepaper published by Berkeley ("Regulation, E-learning, and the Changing Structures of Higher Education", Richard Garrett, Gary W. Matkin, and Vijay Kumar, November 2005) highlighted the concerns of delivering whole programs through e-learning, and the challenges of balancing the need for innovation, flexibility and competitiveness against the risks of quality assurance. These concerns still exist today. While many students may welcome the arrival of online degrees, some educational institutions still have their reservations.
So, as a student, how can you make sure you make the right choice between traditional classroom-based and online degrees?
1. How Do Employers View the Value of Online Degrees?
In a survey conducted in 2009 by online institution Excelsior College and Zogby International, 61 percent of CEOs and small business owners nationwide said they were familiar with online or distance learning programs. In addition, 83 percent believed that degrees obtained online carried equal value to those from traditional programs. For those employers who remain unconvinced, their attitudes may shift if they find that the graduates of online degrees come to them armed not only with relevant technical knowledge and skills but also with enhanced personal attributes gained through effective networking, independent study and self-motivation.
However, it is important to note that even the positive responses were based on the assumption that the online degree had been fully accredited by a reputable academic institution.
2. How Can You Be Sure of the Quality of the Online Degree?
There is the obvious difference between a college which offers an online version of an existing degree course alongside its campus-based program and those programs from external providers (for example, Coursera and other MOOC providers) who create the learning delivery mechanism but leave the program content and student assessment to an academic institution. The key issue here is: accreditation. Will the online program credits be recognized and transferrable?
According to the Washington Post, Coursera's co-founder Daphne Koller states, "Coursera leaves the program content and administration to academic institutions that are actually good at that."
3. Online or Campus-Based Degree: Which Takes Longer?
Students should also consider whether the degree course time-frame suits their needs and circumstances. Some online degrees may take longer, taking five years rather than three. The pay-off for online degrees lies in their flexibility for your circumstances as well as the reduced cost.
4. Online Versus Campus: How Do Costs Compare?
If you look at the example of Georgia Tech's Master's Degree in Computer Science, the online version is priced at $7000 in contrast to the traditional program at more than $40,000. This discount is possible due to a significant subsidy from AT&T. Of course, not all online programs may be able to offer such a good deal, so students should shop around, noting that non-credit programs will be much cheaper, but may affect the program's credibility and therefore the graduate's employment opportunities.
5. Does Studying Online Match Your Personal Learning Style?
The question of online versus campus-based study needs to be applied to your learning style and personal preferences. For example, online programs may suit those who like to take time to think about questions raised and who do not need real-time interaction from tutors or fellow students. You also need to ask yourself some critical questions: how good am I at managing myself and working independently? Can I cope with social isolation? Does the online program just provide reading material or are there video podcasts by professors?
For those graduates already in work who are looking to obtain a further degree, they may have already developed the necessary independence, resilience and self-organization skills essential to studying in an online environment. On the other hand, if you are entering college straight from high school you may need to consider whether you feel ready for an online learning environment which may not give you as much educational and social support as you feel you need at the moment.
A New Business Model for Education?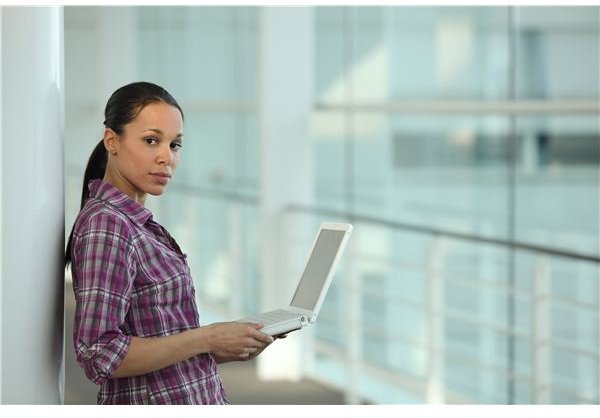 Could the Georgia Tech and Udacity joint venture be the forerunner of a new business model for delivering college education?
Online education is certainly one way of ensuring that more people become better equipped to cope with 21st century challenges. Organizations such as Coursera, and now edX with its plans to launch cloud schools for developing countries, have the vision and capabilities to extend accessibility and affordability of learning to knowledge-hungry students everywhere. To those people who may have put their education on hold due to age, financial resources or work-family balance pressures this revolutionary trend in learning delivery may be the answer to fulfilling their dreams, whether to improve their career and financial prospects or to acquire learning for its intrinsic value and pleasure.
That is not to say that the campus-based college degree program has had its day. Some academic institutions may feel threatened by the online delivery model, fuelling fears of job cuts and negative impact on program quality but there remains room for both models. More analysis is required about the possibilities of blended learning, to maximise the benefits of both approaches.
As a student faced with these choices the question remains: what is likely to work better for you, your aspirations, learning style and resources?
References