Why Online Trade Schools Make Dollars and Sense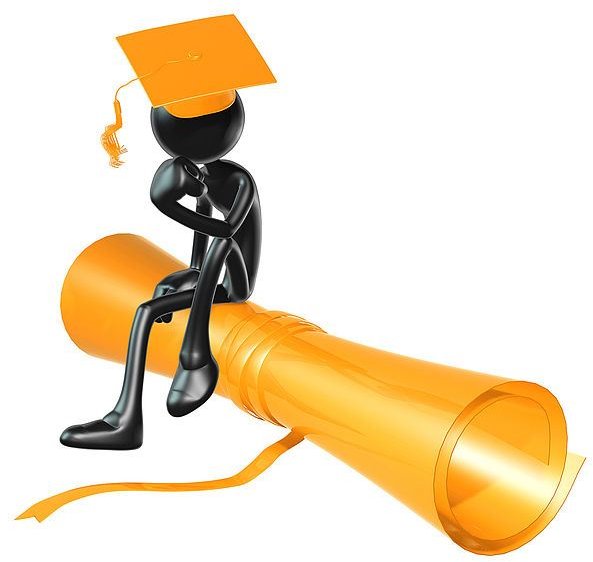 What is a Trade School?
Core class heavy and general education light, vocational and trade schools teach learners job skills that are in demand. The focus pinpoints on developing the aptitudes a student must have to qualify for an entry-level position in a chosen field. Usually, this training takes place at the community college level. The Initiative of the American Association of Community Colleges — with the sponsorship of Grainger — explains that community colleges prepare learners for hot jobs, such as they may be found in "heating, air conditioning and refrigeration." Other career fields include medical assisting, welding, automotive repair, and medical billing and coding.
This is not the type of field a four-year college usually covers. Adding to the appeal of career schools is the hands-on aspect that prepares the learner to install, service, dismantle, use and otherwise handle the machinery used on the job. At this juncture, you might be curious to know how trade schools online replicate the hands-on aspects of the education that the learner in traditional classroom settings enjoys. Five attributes make it possible.
Beware Diploma Mills
The stated suggestion that there are good schools implies that there are also the bad ones. As long ago as 2003, the USA Today commented on the meteoric rise of so-called diploma mills, which award authentic-looking degrees for hard cash — not academic work and merit. Eight years ago, there were in excess of 400 known diploma mills that generated approximately $500 million in profits — or more. Calling this type of setup a "professional criminal operation," knowing how to separate reputable and effective online vocational schools from the money grabbers is a must.
Discovering Good Online Schools
Accreditation. Certification or official recognition must have been given by accrediting bodies that the U.S. Department of Education recognizes. Regionally accredited online schools are usually four-year colleges, while trade schools frequently feature national accreditation. Stay away from any online school that does not feature accreditation as defined by the Department of Education.
High Student Learning Outcomes. It is usually not part of the discussion with an admission counselor, but the Accrediting Commission of Career Schools and Colleges (ACCSC) compels candidates for new or continued accreditation to show evidence of student learning outcomes. This refers to the provable rates of student graduation and employment. A student has the right to request this information; if you are shopping around for a good online school, do not be shy about asking for the data. It pinpoints highly effective programs from those that — for a variety of reasons — simply do not produce successful graduates.
Institutional Memberships. Professionals in trades frequently form membership organizations. A good example is the American Association of Medical Assistants (AAMA), which has the stated goal of defining the profession known as "medical assisting" and administering quality standards. A program dedicated to the study of the field should be a member of the organization. Absent this membership, the vocational school will have a hard time remaining in step with industry changes. In some instances, professional organizations offer accreditation to online schools. These accreditations do not take the place of the official recognition discussed earlier, but they augment it considerably.
Cutting Edge Course Content. The field of desktop publishing is a good example of change in progress. What was once considered a fast-growing field is now gradually becoming phased out; the new skill set is a mix of graphic design skills and desktop publishing aptitude. Online trade schools that anticipated this change and began offering forward-looking DTP coursework — ahead of the competition — are the educational venues that offered their graduates an edge in today's job market. Stay away from online schools that have not changed their curriculum in a while.
Creativity. Obtaining your HVAC certification from home is possible, if you enroll in a school that offers theoretical instruction that nevertheless prepares the student to successfully sit for the EPA certification exam or the NATE certification testing. Other courses of study have found creative ways to include the hands-on component of the training through localized workshops, apprenticeships and lab rentals. Prior to enrolling in the virtual classroom, ask about the methods used by the teaching staff to include some hands-on experience.
Understand that online trade schools are here to stay. As job training and retraining are in high demand, and as four-year traditional college costs are rising beyond the comfort levels of students, the career school offers an attractive alternative. Becoming an informed buyer and discerning consumer is up to the student or her parents. It would be foolhardy to assume that all programs of study are created equal and offer similar outcomes. Moreover, be careful to differentiate between career diplomas, certificates and associate degrees, all or some of which plenty of the online schools offer.
References