Distance Learning vs. Traditional Classroom Courses in the Navy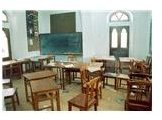 Choosing to continue your education is a process that needs careful consideration. Your first option is whether to learn through a distance learning program or traditional in-class setting, and this is of particular importance if you are in the armed forces. Time considerations and convenience need accounting for when selecting your method of learning.
Evaluating Your Particular Situation
The first decision to make is an understanding of your particular case. Take into account your amount of time and your responsibilities outside of the classroom.
Remember that you are a member of the military and your personal life can change radically in a matter of hours. These responsibilities vary but some of the prime ideas you need to consider are your work shift, your family responsibilities, your particular location and whether you may be deployed.
You need to weigh the considerations of distance learning vs classroom in the Navy and other branches when dealing with the time issue. You need to take into the consideration how long the semester lasts. Most on-line courses vary in time but are generally five to eight weeks. Traditional courses vary from eight to 16 weeks. The key to remember is that each typical course that provides three credit hours requires 48 contact hours.
What this means is that the course requires that amount of time for the course. Remember that an on-line course will still require a minimum of six hours of work on-line through the week. Generally, an instructor requires around nine to twelve hours but this varies per course and instructor. Determine if you will have the time available. This is a large commitment for most individuals and is often difficult for those who are not self starters.
Evaluate the School You are Planning on Attending
Many military bases have education centers located at the facility. Many of these have extension campuses for local colleges and universities. Your best option is to go into the different schools and determine what programs they have to offer. Many of these locations will have some sort of distance learning. Some schools even specialize in this type of learning. If you are fortunate enough to have this type of university on location, you have half the battle won. They are familiar with this type of program and many have experience in this field.
Examine Instructors and Accreditation
The advantages of an experienced staff and instructors that are familiar with the on-line system are multi-faceted. Another question you need to ask the counselors at the school is who accredits them. Just because a school has an on-line program does not mean that it is accredited. If you are planning on changing schools, you need to have the credits transfer. You do not want to spend your money only to have the credits carry no transfer value.
Contact Potential Instructors
Many of the counselors will provide you with contacts for the specific instructors for your courses. This is very important since you can communicate with the instructor and determine what the expectations are for that particular course. Many of these instructors have assigned course responsibilities that are determined by the schools but will still have some very specific requirements of his or her own. One of the most common requirements instructors have will be posting on a regulated discussion board. This is a board that is observed daily by the instructor and will have comments about reading assignments.
Understand Your Responsibilties to the Course Work
This replaces the discussion common in traditional courses. Generally, the instructor sets a limit to the postings. This limit normally has a sentence minimum and posting minimum.
Some will require that the posts need to be made before certain dates during the week. One typical requirement is a post at the start of the week, the middle of the week and the end of the week.
This allows the instructor to assure that the student is following the course assignments. if you have an instructor with these requirements, take this into account when you are scheduling the course. It takes the student a little more time to read other students comments and post his or her own. A good rule of thumb is to expect to spend around an hour a day reading and posting a comment for the course.
Understanding Testing and Assignment Procedures
The on-line environment is a different world than the traditional course when it comes to testing and assignments. The assignments will have to be on-line and there will be minimum requirements for most computers.
Most computers that are less than 10 years old are fine for the environment. Check with the instructor about the word processor you are going to need. Most will have a certain file choice to have the program saved and then transferred to them. It is generally Microsoft Word text file but check with the instructor to assure that they are receiving these assignments. It is generally a good idea to send a test attachment to assure you are passing through to the in-box.
Depending on the school, you may be required to schedule an appointment with the educational center to come and take a proctored test. This is generally a mid-term of final. These require the student to make the trip and can become an issue if you are not prepared for it. The general reason behind this is to have a fair and balanced testing environment. if there are smaller tests or quizzes in the course, you should also check to assure they are not going to require travel that you may not be able to perform.
Is Distance Learning for You
As mentioned earlier, there are some requirements that are very basic just in your own life. You need to weigh the considerations of distance learning vs classroom in the Navy or other armed forces.
If you are in a position where you cannot spare six to nine hours of time on-line for the course, it may not be for you. Falling behind in an on-line course can be more damaging since the instructor may be half a world away.
The key to being a successful on-line student is self-motivation and self-starting. If you are an individual who spends a great deal of time on-line or on social networking sites, it may be a key for you to get an advanced degree. Some instructors treat the discussion forums very much like social sites. The language and writing will be more academic, but the ability to spend that 60 to 90 minutes an evening or day in front of the computer working on this aspect of the course is very instrumental.
Self-starters also tend to fare better than those who need prodding by an actual person in the traditional setting. Check with your commanding officer in your particular branch of the military about a potential change in your work schedule or training. Most officers are very forthcoming with educational improvement and will be very honest with you about changes in scheduling and training courses.
Resources
Ko, Susan and Rossen, Steve. "Teaching On-Line: A Practical Guide". Hougthon Mifflin, 2003
White, Ken and Weight, Bob. "The Online Teaching Guide: A Handbook of Attitudes, Strategies, and Techniques for the Virtual Classroom". Allyn and Bacon, 1999.
Johnson, Kevin and Manning, Susan. "Online Education for Dummies". Wiley Publishing, 2010.
Source: Author's own Experience
Image:Vincent Desjardins under CC BY 2.0