Interesting Facts about E-Learning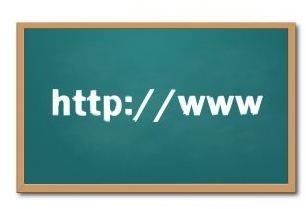 Introduction
E-learning.
You may have heard the term thrown around while surfing on the Internet or by a co-worker who was or is thinking about going back to school to complete a degree or to receive a secondary degree. You may have even heard or seen some universities or colleges that now offer some type of e-learning for their students.
But what is e-learning? How did e-learning begin? Who uses e-learning? Why has it made such an impact? Discover some facts about e-learning and how it relates to that of distance learning.
Facts About E-Learning
So what is e-learning? E-learning is essentially a way in which students and teachers are able to come together via technology. It stands for electronic learning and one might think that this is a new concept that has only emerged during our continued use and growth with that of the World Wide Web.
However, e-learning is not the first type of distance learning that has been around.
How did e-learning begin?
E-learning is itself a type of distance learning. Distance learning is the ability for students to receive education without needing to be within a school's classrooms, by use of receiving mail, CDs, DVDs, tapes, and recording in order to learn the chosen subject. Language software, such as the Rosetta Stone, could be considered a type of distance learning, as users are being taught a subject without the need to be enrolled or attending that of a traditional classroom.
Distance learning has been around since the 19th century, when a school master in England began to teach short hand to those around the city. Instead of convening in a classroom, he went around to each interested party's homes and taught there. In a time when those with disabilities or handicaps, women, or the poor were unable to attend school, these types of lesson helped them gain skills they would need. This is the start of what would lead to correspondence courses.
Fast forward to the time when radio and TV were just beginning to fascinate the public. Realizing that these mediums had potential, the 1950s and 60s saw these means used for educational purposes, first with Iowa State introducing the first ever educational TV program in 1950, then by Philadelphia's WFIL-TV in 1951, followed by PBS in 1964. At this same time, Stanford University psychology professors were looking in to the concept of teaching elementary children math and reading through the use of computers.
Internet, Meet Education
Beginning in the 1990's, the emergence of the Internet began to change the way people did things. While this time is usually given the rise to that of search engines, browser wars, and peer to peer media sharing, it was also a time in which e-learning began to pick up speed. 1993 saw the very first online, accredited university to be launched, that of Jones International University, two years later saw the first K-12 'cyber school' open in Eugene, OR.
In 1996, the term 'e-learning' was first seen, roaming around the Internet.
Who Uses E-Learning?
All types of people can utilize e-learning. Many college students choose to enroll in online classes for whatever reason, whether they only want to take a few classes before moving to a brick and mortar school or they have prior commitments in which they can not attend full time. This is also the case for many stay at home parents and busy professionals; their schedules may not or can not permit them to be a full time student in a traditional classroom.
However, with e-learning, they are able to enroll in a few classes, read and complete assignments at their own time and leisure, as well as continue with their home and professional lives. Many online universities and colleges have brick and mortar schools in their own city and state and then offer online classes to students in the same town, across the state, or across the world.
Where Does E-Learning Go Now?
While the above facts about e-learning give a varied and long history, it is the prospect of where this technology will get to. As society becomes more and more reliant on the use of mobile commuting, it's clear that e-learning will eventually show up on your smartphone, iPhone, or PDA.
From the basics of distance and correspondence learning, e-learning continues to grow as technology grows, providing that no matter where you are or go, you are still able to continue your learning.
References
USDLA: US Distance Learning Association
Image content via Stock Exchange