How to Do Student Led Online Discussions Guidelines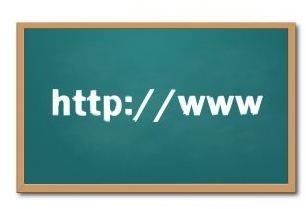 Introduction
Online classes and that of online learning has grown from the initial concept, allowing for people of all ages and from just about everywhere in the world partake in online courses, online classes, online certificates, and even online degrees. Online learning lets people take courses at their own pace, to fit their own schedule, so that they can either continue working or stay with their families
.
As for most classes, there is a teacher, professor, instructor, or facilitator that presides over the students, usually maintaining the class, helping the students, and of course, giving out assignments and homework. But for some online classes, the amount of work and perhaps the schedule itself might be a bit overwhelming for the instructor.
This is where student led discussions take place and is a good way for students to communicate among their peers. In this article, we'll look at student led online discussions, as well as student led online discussions guidelines, so that you might be able to lead a discussion within your own online course.
Student Led Online Discussions Guidelines
So what is a student led discussion? Well, at the most basic, it is when a student fills the role that is usually held by a member of the teaching faculty. With student led online discussions, a student within the class will lead it for either a certain project or a particular class via the online website or that of another means which is sanctioned by the school or program.
For student led online discussions, make sure that you have a compatible computer and Internet connection, as well as any extra equipment (like a web cam or a microphone).
Discussions can be in a variety of forms, either email based, chat or forum based, or video based. In terms of video discussions in e-learning, make sure that you have or own the equipment in which to engage in a discussion. While making sure that you have all the things you need, make sure that your group or classmates also have the same or equal items. They will definitely need speakers, a high speed Internet connection (preferred), and the computer in which they plan on using. Other considerations are that of having a web cam and/or a microphone, plus any software that will be needed.
Begin the discussion by making ground rules. These rules might include certain times in which your classmates can reach you, how they can reach you (either by email, IM, or phone), what topic you will be discussing, and what you expect from the group and what you hope they will expect from you.
Encourage discussion. It wouldn't be a discussion if no one spoke. Students may find it easier to speak their minds and offer opinions or suggestions when speaking to another student, especially when discussing a project or topic. You may find that your peers will make longer or more engaging speeches if they feel their opinions won't be shot down by the instructor or may feel more comfortable in discussing matters with their peers.
Keep the discussions going. If the discussion feels like its slowing down, ask new questions or bring up points that will continue or even start a new discussion within the same topic. Don't be afraid to ask specific people to contribute, especially if you know that they know more in a particular topic string.
The most important thing about student led online discussions is that it helps to facilitate discussion among your peers, allowing them to give opinions or other points of views, as well as hearing other ideas as well from their peers. Sometimes students feel more comfortable in speaking with their classmates than that of the teacher, especially if they are having troubles understanding.
References
Student Led Online Strategies for Discussions
Image content @ Stock Exchange