Finding Grants for Online Graduate School - A Brief Guide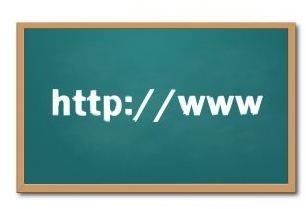 Introduction
Congratulations on receiving your bachelors degree! This proud moment was something that you worked hard at, that your family and friends encouraged you for, and one that you sometimes didn't think you would ever get to. Now that you have the bachelors, perhaps your thoughts have turned to continued learning, by going for the masters.
Many college majors are eligible for the transition from the bachelors to that of the masters and even higher. But if you've just completed college, you may be wondering where exactly you'll be able to find the money to continue to grad school, especially if you plan on taking classes online.
There are always considerations when dealing with any type of grand life decision and graduate school is one of them. But where does an individual go when deciding on how to pay for school. In this article, learn about how to find grants for online graduate school and what these grants can offer.
Finding Grants for Online Graduate School
As someone who has just finished a bachelors program, either on a local university or college campus or that of online schooling, you know all the process of getting the financial aid you require to be able to enter into graduate school. Grad schools and their programs are usually much more expensive than that of their bachelor programs, however the cost of schooling is always dependant on the school itself and the residency that is needed to attend (that state or city resident vs. that of a non-resident).
The first steps you should take when looking and finding grants for online graduate school is to look at your individual situation. There
are many types of grants or scholarships that are rewarded to those students who are unique within the current college setting; for instance, students who are the first in the families to go to college, those that are of a certain age and going to college for the first time, baby boomer women who are attending for the first time, or those of a minority might be eligible for certain types of grants.
Another way of finding grants for online graduate school is also look at your major. Several foundations and organizations offer grants for those majors that are in need. For instance, if you were majoring in a teaching degree, you could try to apply for the TEACH grant, which grants a total of $4,000 each year for those students who have an interest in teaching low-income elementary or secondary school or system. Below is a list of some of the online grants a person could apply for -
TEACH - mentioned above, it stands for Teacher Education Assistance College and Higher Education.
Ann Reilly Excellence in Education - offered by the Walden University, this award is given to those students who are first time students at Walden. Those that are getting masters or Ph.Ds in education, special education, and instructional design and technology are eligible.
The National Consortium for Graduate Degrees for Minorities in Engineering and Science - program which helps to promote the underrepresented classes in the fields of engineering and science. There are several universities that offer this program.
There are many ways of finding different grants for online graduate school and usually the best way is to speak to an advisor at the school of choice to see what programs they offer. Going to grad school opens up new doors for a person and it's important that they can enjoy that achievement without being saddled with the financial burden that it could become.
References
Image content @ Stock Exchange