Using Video in E-Learning - Some Basics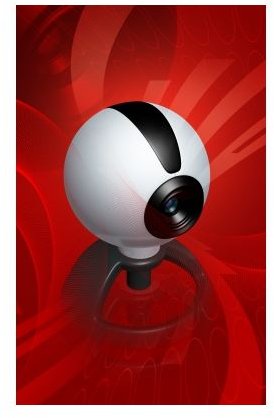 Technology has grown in such ways that things that we had done in the past have suddenly taken on new meaning in our society now. Take the concept of e-learning - the process of which students take courses and other classes via the Internet - meaning that they can go to school in one state and live in another or even another country. Most of these courses are self-paced, allowing individuals who have outside obligations, such as full time employment or a family, to still able to achieve their dreams of an education.
Thanks to the video giant YouTube, people are able to view videos online - everything from movie trailers to TV shows to even tutorials on a variety of subjects. When videos meet e-learning, they give students a better way of communicating and engaging with their professors and even their peers, by having visual references for classes.
Here, we'll look at this new media how it works, and more importantly, how to make your own video for an online class.
Why Use Media in E-Learning?
Videos for e-learning are actually used by the institutions, universities, and colleges all over. For most students, their first taste of this is
through the training videos made for first time students. These training videos are usually a few minutes long and go over such introductions as what to expect from college as a whole, what to expect from an online college, how to turn in assignments and actively go to class.
Videos are a great way to engage a student. Many students are visual learners, meaning they understand better and are more engaged when they are able to see the problem or subject. There is also a more personal feel between the student and that of the professor when using video - talking through a computer monitor does throw off some people, claiming that the connection felt when speaking face to face is ruined by online interaction. Using visual media helps to bridge that gap, by allowing the student to see the teacher and vice versa.
The How Tos of Learning
So how does a professor use visuals for his students? Well there are several options that a professor, instructor, or even a student can produce for e-learning courses.
University/College
Most online universities or colleges will have their own program that they use in order to produce their online training videos. If you are a teacher, contact the IT department or that of your own department head to inquire how to go about using their program.
E-Learning Software
Third party software can be used to make videos, especially those that are geared toward online learning. One company to look into is that of Articule, which provides quality and professional products for making e-learning videos. The price might be a bit high for someone looking to use it for a single use; however, they do have free trials of each of their products.
YouTube
YouTube is of course, the be-all and sometimes end-all place to find a video. If you have a web cam and a microphone, you could make a video and then post it on the video sharing site. Many tutorials and other courses have been taught and learned on YouTube. If your cell phone allows for video, you could make it that way as well.
Educator.com
An instructor teaching mathematics or the sciences may also consider using Educator.com. This site has video courses to supplement instruction in calculus, trigonometry, algebra, geometry, statistics, biology, physics, chemistry and computer science, authored and delivered by teachers with advanced degrees.
It's important that you present yourself in an area where there will be no distractions and where you are seen and heard clearly. Always try making a test video, just to test your equipment. There's no need to go 'all Hollywood' if just presenting one video. If you find that you are doing many, the suggestions above should help to make sure that you and your students are connected, even through the computer monitor.
References
Articulate: https://www.articulate.com/
Educator.com: https://www.educator.com/
Image credit: Free Digital Photos/renjith krisnan