The Top Online Colleges for Accounting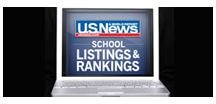 As quoted in Forbes, "[t]he market for online education is booming, and institutions of higher learning are reinventing themselves to accommodate student demand, offering online-only degree programs or opportunities to earn individual credits on the Web." [1] So, why an online education? It offers the flexibility for working adults to continue their education, even an accounting degree online. Learn about the top online colleges for accounting in the following sections.
Top Online Accounting Colleges
There are many websites that claim to have a list of the "Top Online Accounting Colleges," but the list provided by the U.S. News & World Report is the most trusted source (in my opinion) as it contains school listings and rankings (updated each year) of "Best Colleges" and more. At the U.S. News University Directory, for example, prospective accounting students can "Search Top Ranked Online Undergraduate [and Graduate] Schools and Programs." From the directory, I have found the following "Top Online Accounting Colleges":
Of course, there are many more "Top Online Accounting Colleges" not mentioned here; but, these three colleges are not only listed as top colleges by U.S. News, but they are also Schools Accredited in Accounting by AACSB.
Advice for Prospective Students
Students should consider attending an online college that is not only nationally or regionally acredited but is an institution that has been given accredition from the Association to Advance Collegiate Schools of Business (AACSB) whom is known worldwide "as the longest standing, most recognized form of specialized/professional accreditation an institution and its business programs can earn." [2] These three are schools accredited in accounting.
According to the U.S. Bureau of Labor Statistics, most accountant positions require at least a bachelor's degree in accounting or a related field. Therefore, to have good job prospects as an accountant, I suggest enrolling in a college that has at least a bacherlor's degree program.
Job Outlook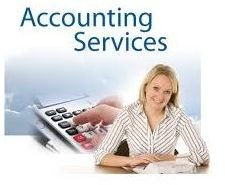 "Public accountants perform a broad range of accounting, auditing, tax, and consulting activities for their clients…" [3] Accountants are great at assisting customers with accounting problems. Accountants are knowledgeable and have many skills and tasks.
There are a lot of professions that need accounting services. According to the U.S. Bureau of Labor Statistics, opportunities in the near future as an accountant are favorable. And, "a typical Accountant earns a salary between $35,490 and $51,345 depending on the industry …" [4]
Note that not all accounting employers require job candidates to be licensed or certified accountants but having such credentials makes a person very employable. To become a licenced CPA in the United States, the person must pass the Uniform CPA Exam. To become a master of financial planning, a Certified Management Accountant (CMA) certification is available for accountants and financial professionals in business. Lastly, to be designated as an Accredited Business Accountant (ABA), there is the Comprehensive Examination for Accreditation in Accountancy.
Earning a degree from one of the top online colleges for accounting will help any prospective accountant on their path to a career in accounting.
Sources
References
College Websites
Image Credits