How to Compare Tuition for Distance Graduate Degree Programs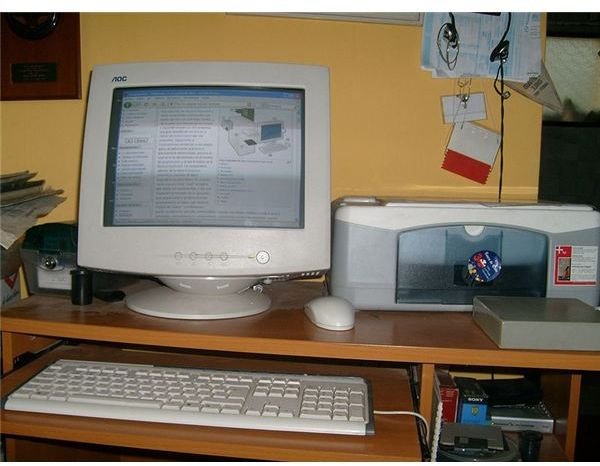 Areas of Comparison
When attempting to compare the costs associated with online graduate degrees, it quickly becomes apparent that the task is far from easy. Fees, secondary costs and other anticipated expenditures add to the basic cost of credits. Aspiring online graduate students will do well to chart their course for degree program comparisons by defining certain parameters first.
For example, even though a school may advertise a basic per-credit fee, it is possible that actual program costs vary from department to department. The same holds true for in-state and out-of-state tuition costs. Identifying the most common add-ons has the potential of preventing final sticker shock when signing up for a graduate degree.
Distance Education Fee
Oregon State University charges $386 per distance graduate program credit. It further assesses a $75 per-credit "distance education fee." This increases its program cost to $461 per credit.
When compared to on-campus fees, this type of cost takes the place of athletic fees and also student health services. Instead, online learners now foot the bill for Internet services that benefit students as well as the licensing for Blackboard and related software.
Tuition Differences within a School
Once again, Oregon State University provides an excellent example of a school that features a different per-credit charge for one of its programs. Generally speaking, the school charges $461 per credit for a graduate education. Only its college of education charges a higher cost: $475.
Per-Credit vs. Course Flat Fee
While some schools prefer to quote their tuition on a per-credit basis, others determine a per-course cost. For example, Northcentral University charges $1,850 per course in its school of business and technology management, $1,400 for a course in its school of education and $2,000 for each course in the school of behavioral and health sciences.
Matriculation Fee
Call them matriculation fees, registration costs or application fees; these costs are usually a one-time charge that affects new students. At OSU, the matriculation fee is $300.
Reducing the Cost of Tuition
Numerous institutions of higher learning offer opportunities for decreasing the cost of an education. A good example is NCU, which offers preferred tuition rates for military personnel. Rather than paying $1,850 per course in its school of business, military personnel with tuition assistance pay $852 for a master's in business. Those without can still see a reduction in cost (to the tune of paying $1,800 per graduate business course).
Fewer Required Hours ≠ Lower Tuition
It is tempting to choose a course of study, such as the MBA, and then search for the online graduate school that requires the least number of semester hours for completion. After all, it would stand to reason that fewer required courses result in lower tuition costs. This is erroneous reasoning, considering that the per-credit, per-course and per-semester hour cost for a similar degree varies widely among schools.
Regis University explains that it charges $840 per semester hour and $75 for program fees for its MBA that requires 36 semester hours to complete. This places the final cost for the program at $30,315. Thus, it would make sense if the University of Maryland, which requires 42 semester hours, was more expensive. Yet at $694 per semester hour and a fee of $340, its final MBA cost is only $29,488.
As the student learns how to compare tuition for distance graduate degree programs, it is evident that it pays to shop around. In addition, it is worthwhile to ask questions if a program comes in significantly cheaper than other schools; in some cases an online school may lack official accreditation but seek to make the school more desirous by slashing its tuition costs. Of course, unaccredited schools present a whole different set of possible expenses, most notably when the student has to retake a large number of classes for the sake of certifications or even just acceptance in the workplace.
Sources
Photo Credit: "Personal computer" by Penarc/Wikimedia Commons at https://commons.wikimedia.org/wiki/File:Personal_Computer_774.JPG