Picking the Best Online Astronomy Course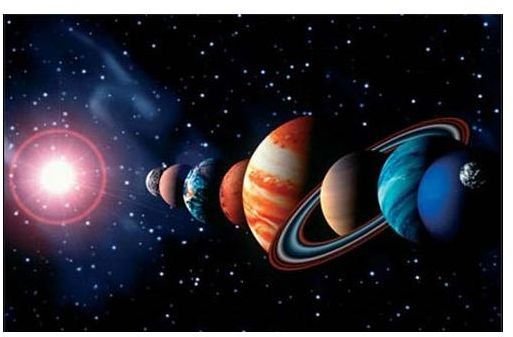 Introduction
Until recent times, many students viewed the world of online learning as unchartered territory. However, online and offline learning courses have proven to be of genuine and valuable help to many students. They have given opportunities for career changes and improvement that did not exist before to people from all occupations. The huge development in online technology has enabled distance-learning students to gain access to the same facilities as those on a campus including those students looking for the best online astronomy course.
Astronomy Online and Offline
The worlds of online and offline learning have now in many aspects combined to provide students worldwide with a huge selection of
high quality learning institutions in every subject. For students of astronomy, the primary decision may well be the one of who is offering the best online astronomy course. However, nowadays, it is no longer a competition between online and offline facilities but a combined effort to provide added education to a previously neglected student market.
The objective of online astronomy courses is to enable the student to have a basic scientific understanding of the universal make-up. Students are able to enroll in a course on astronomy either as an elective part of their undergraduate or graduate degree program or simply in order to enhance their present qualifications.
System Requirements
Before researching the best online astronomy course, students must, of course, have access to a computer with an Internet connection as well as a valid and reliable email provider. Remember, the communication with a course instructor is many times done via email, so you have to ensure there is no lag in receiving the emails. Student course materials and assignments are usually obtainable by a secured online portal, which connects the students to their virtual classroom. In some instances, additional software is recommended such as anti-virus and document reading programs as well as software for playing and recording audio and video media.
General Considerations
There are certain considerations to take into account when researching for the best online astronomy course. Those include
accreditation, costs and fees, available courses or degree programs, faculty members, and past student evaluations. Within the popular learning opportunities on the Internet, there are twenty online astronomy courses offered free by primary universities such as Yale University, the Massachusetts Institute of Technology, and the Open University.
Some Recommended Courses
Most online learning institutions such as Kaplan offer similar courses and facilities. The costs involved will usually play an important part in your decision. Thus, you should know that a general assessment, depending on the standard of course taken, would be between $350 for an amateur course and $2500 for a master's degree online astronomy course. Of course, research is required regarding your entitlement to any federal grants or benefits.
The Australian Swinburne University of Technology offers students an impressive variety of entry levels, each depending on their previous academic studies and work.
The Dark Sky Institute presents an interesting Internet course that may appeal to those who have a fleeting interest or only wish to learn the basics of astronomy. It is applicable to most age groups and levels of interest and is an excellent learning and entry-level example.
Summary
As you can see, there are quite a few options to learn astronomy online. So, if you are an astronomy enthusiast, don't hesitate; attend one of the proposed online courses. Decide what is important, choose the best online astronomy course for you, and enjoy it!
References
Image Credits