Family and Consumer Science Online Teaching Certification at a State School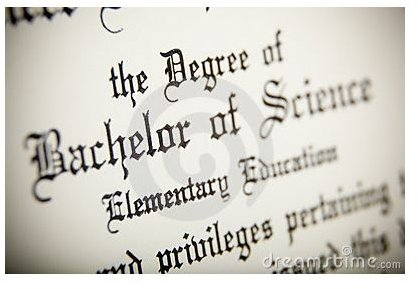 Family Consumer Science
Are you interested in pursuing a degree in family consumer science? Family consumer science covers all aspects of the cornerstone of family, by helping to educate and provide knowledge in order to help them with their needs. Pursuing a degree within this field enables individuals to teach education for school age children from elementary to high school.
Receiving a family consumer science online teaching certification is a part of pursuing a master's degree, which will usually lead to an individual going into a career as a teacher for high school level students. In this article, learn about some of the places where you can gain the online teaching certification.
Online Certification
The teacher certification can be chosen as an option for students who are majoring with the family and consumer science degree. The program for certification does require that you have already achieved your bachelor's, as this is usually an optional focus for those majors. Majors of FCS looking to receive an option for teaching learn the general basics of teaching for the higher grade levels of middle school and high school students. The program can take a minimum of two years, depending on the school that you are attending.
Despite having a wide variety of different majors and courses that a person can take, the online program for a FCS teaching
certification is limited in its scope. Many of these programs are mostly based on campus, those there are a few online programs that someone could take as an undergraduate.
Texas Tech University offers an online certification as part of its master's program in Family and Consumer Science Education. The school also offers the bachelor program in FCS in order to pursue the master's degree.
Another good school is that of the University of Nebraska-Lincoln, which offers online courses for those individuals who have a bachelor's within FCS and are looking for more education within the field of teaching. This is a certification within the master's degree program in Nebraska, however the certification allows for an individual to work in Nebraska but teacher certification requirements vary by state.
Typical classes within this certification focus on the family and consumer science major, such as theories on child and family development, advanced childhood development, and research dealing with child and family studies. Depending on the city and state that you receive your schooling from, a family and consumer science online teaching certification will allow you to teach children in grades 6 through 12th. The typical time for the study of the certification can take about two years, but again, this will be largely based on what school you obtain the certification for.
Most of these online courses are geared for those students who are working part or full time jobs, allowing them to take a few classes during the offered semesters. As a part of the graduate program, students may be required to take an exam within their final semester in order to achieve a passing grade. Again, this is determined by the school that you attend. The tuition for attending a graduate program can be nearly $10,000, though again, this price is determined by the credit hours you plan on taking for the semester.
Unfortunately, there are not many online programs being offered for family and consumer sciences for the moment. As use of the Internet continues to grow, as well as the amount of users that log on everyday for the variety of reasons, many university programs and majors may find themselves online in time; currently many traditional universities are adding the capability for students to use either distance learning or that of e-learning in order to fulfill the needs of students who may not be able to attend traditional classes.
References
Texas Tech University - Masters in FCSE, https://www.depts.ttu.edu/distancelearning/cert-prep/family-and-consumer-sciences/
University of Nebraska-Lincoln - FCS program
Image credit: DreamsTime