Civil Engineering Technology Distance Learning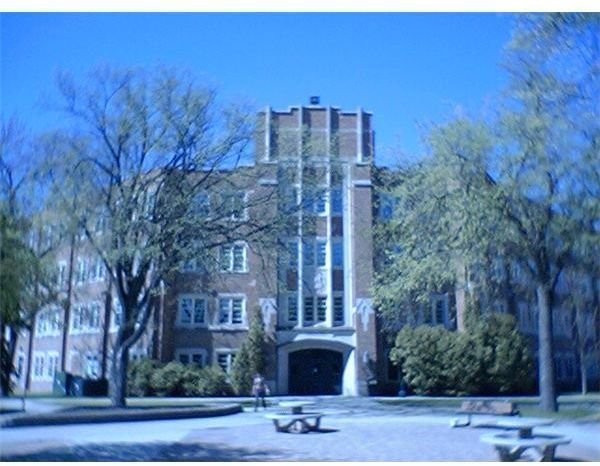 Those working in civil engineering technology assist civil engineers in building and designing large projects, such as bridges and dams. They may also help in building and designing sewage systems, roads, tunnels, harbors, airfields, and water systems. Civil engineering distance learning can help to provide aspiring civil engineering technicians with the education they need to break into this field.
Required Courses
Students pursuing an online degree in civil engineering technology, both on the Associate's and Bachelor's degrees levels, will take similar courses. However, those pursuing a Bachelor's degree will take more classes and go into more detail in civil engineering technology. Students may begin with a technology orientation, technical science, basic surveying, technical mathematics, engineering economy, and land surveying. Students may move onto engineering materials, engineering mechanics, topographic drawing and surveying, mechanics of materials, introduction to micro compressors, concrete, and earthwork. Other possible classes include geodetic surveying, reinforced concrete design, computer applications, structural steel design, fluid mechanics, introduction to programming, highway construction and design, organizational behavior, analytic geometry and calculus, and business and technical writing. Students may also complete a resident laboratory training.
Average Completion Time
How long it takes to complete civil engineering distance learning depends on the degree level and a few other factors. In general, a Bachelor's degree takes about four years and an Associate's degree takes about two years. Some schools offer accelerated programs that take less time. Also, if a student has earned college credits in the past, they can try to apply these to the school they attend and this will allow them to complete their degree in less time.
Top Online Schools
Penn Foster College offers a distance learning Associate's degree in civil engineering technology. Each semester cost $1,445 and this includes all necessary materials as well. Students must complete four semesters to earn their degree. Students can choose a payment plan if they are unable to pay in full.
The University of North Dakota offers a distance learning Bachelor's degree in civil engineering. This degree is 135 credits and is said to take about six years to complete. Students in the state of North Dakota will pay about $458.92 per credit. Those in other areas will pay from $473.50 to $852.22 per credit. This school also charges a $35 admission fee. This university offers financial aid.
Possible Careers
Those holding a degree in civil engineering can choose to work in a variety of areas of this field. These may include engineering design and development, construction, research, environmental regulation, project management, contract administration, and technical support. Those holding a Bachelor's degree generally have more opportunities that those with an Associate's Degree.
Career Outlook and Salary
Career opportunities in this field tend to follow the economy. When the economy is going well there will be more employment opportunities. As of now through the year 2014, career opportunities look quite good. The average salary for this field is around $38,480 per year.
Benefits of Pursuing this Degree Online
Pursuing a distance learning degree in this field, will allow students to maintain current responsibilities and employment. They will enjoy convenience and flexibility in their study schedule. As long as deadlines are met, students can generally study at times that are best for them.
Resources
US Bureau of Labor Statistics. (2010). Engineering Technicians. Retrieved on December 21, 2010 from the US Bureau of Labor Statistics: https://www.bls.gov/oco/ocos112.htm
CollegeBoard. (2010). Major: Civil Engineering Technology. Retrieved on December 21, 2010 from CollegeBoard: https://www.collegeboard.com/csearch/majors_careers/profiles/majors/15.0201.html
Image Credit
https://commons.wikimedia.org/wiki/File:Unodak_twamley_close.jpg