SL, or Learn and Speak English: Lesson Plans, How To Activities, How To Guides
ESL, or Learn and Speak English, is learning English when it is not your native tongue. We discuss how to teach and learn the English language. Resources for different aspects of ESL are provided for teachers and students, including lesson plans and activities. Here are hints, tips and guides for mastering English grammar. The ESL, or Learn and Speak English topic at Bright Hub's Language Learning channel considers the different methods for learning the English language, lesson plans and activities to incorporate those methods, and the best ways for students and teachers to use those methods to produce fluency. We look at preparing and studying for major English tests such as the TOEFL, the degrees of fluency needed for different purposes and give you guides, hints and tips which help your learning to be more effective. We also explain oddities of pronunciation in English. Here are articles on many different topics possible in the ESL curriculum; lesson plans, activities, explaining English grammar for non native English speakers, English vocabulary roots and unusual words, hints on the quirks of the English Language, information on writing in English, tests like the TOEFL, and practical steps for to help you achieve fluency speaking and writing.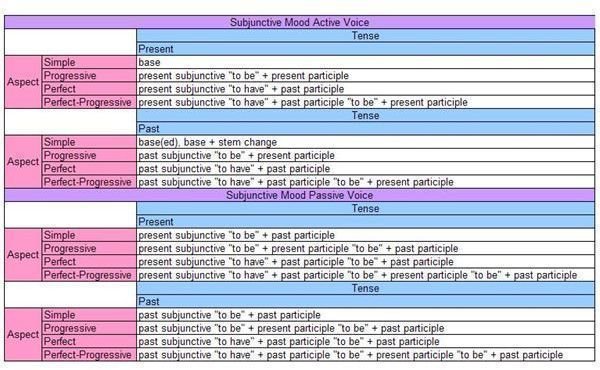 Grammatical mood is the expression of modality, which refers to possibility, necessity, and contingency. The subjunctive mood of verbs in English expresses commands, doubts, guesses, hypotheses, purposes, requests, suggestions, and wishes that are contrary to fact at the time of the utterance.

The perfect aspect is a verb form that expresses the consequences resulting from a previous action or state. This article explains the formation and use of the perfect aspect of verbs in both the present tense and the past tense in English.
Whether you are teaching English to children or adults you are going to have to cover numbers early on. The following activity gets your students pronouncing and listening to numbers in English while working in interactive groups.
Read More on this Topic >