The Thank You Box: A Simple Classroom Project for Thanksgiving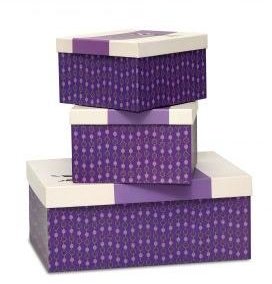 Thanksgiving is more than just about a big dinner to eat with your family. It is a time to be thankful for all you have and all the people in your life. A teacher can help his or her students focus on being thankful by creating a Thank You box and having students contribute notes of thanks.
You will need the following items for this class project:
A Shoe box
Pieces of paper
Pencils
Construction paper
Glue
Scissors
Permanent Marker
Follow these steps to create your Thank You Box:
Find a shoe box that fits the size of your classroom. If you have a large class of over 20 students, then a small shoe box won't do. You will need a box for large boots or a big hat.
Cut a rectangular hole in the middle of the box lid with your scissors. The hole must be big enough for the slips of paper to go in.
Now you need to cover your box with some construction paper. You can cut some yellow construction paper to fit the box and the lid to use as a base. Glue it on with your glue.
Write "Thanks" on each of the long sides of the box. Use a permanent marker.
Decorate the top and other sides of the box by cutting out Thanksgiving day shapes from the construction paper and glue in place. Some great shapes to draw and cut out are turkies, pilgrims, indians, apples, corn, acorns, pumpkins, pinecones, and any type of food.
Bring the box to class and place it on your desk. Tell the children what the box is there for.
Have each student write something they are thankful for on a piece of paper. They can do this anonymously.
When the students are ready have them place the piece of paper in the box.
Read all of the notes of thanks to the class just before vacation begins. Appreciate what each person is thankful for.