A Christmas Stocking Class Project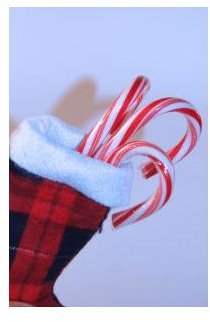 Images
Each student will need the following items:
Piece of newspaper
Glue
Glitter
Stocking
Follow these steps to create your classroom stockings:
Hand out a sheet of newspaper to each child to lay across their desk. This will make clean up later much easier. It will also protect the desks.
Hand each student a stocking.
Tell the students to get out their glue. This must be liquid glue and not a glue stick.
You should have several tubes of glitter to pass around the room if you don't have one for each student. You could also put out a request for parents to each send it one tube of glitter.
Write your name on the top of the stocking with the glue. Have your students watch you and then have them write their own names in glue on their stockings.
Sprinkle the glitter on top of the glue name as soon as you finish writing it. You can empty your excess glitter in a trash can and the students can empty their on their newspapers.
Allow them to create a little symbol by their name if they want. They do this the same way they make their name. First draw it with glue and then cover it with glitter. They could make a heart, flower, book, Christmas tree, or holly leaf.
Set the stockings out to dry and then hang by the window.
Optional steps:
Have each student pick another students name from a hat. That student should go home and find a trinket to wrap up and put in the person's stocking they received. It can be done annonymously. Allow each student to enter the classroom in the morning one at a time and put the trinket in the person's stocking that they picked. They can take it home with them the last day before vacation.
One night when the children go home you can stay late and add a few treats to their stocking. A candy cane, little Christmas pencil and notebook, Hershey kisses, or a little note about how proud you are of their work would be perfect.