Host a Tea to Celebrate Mother's Day with your Class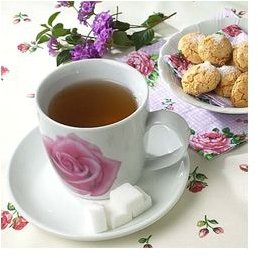 Start with Invitations
Once you have planned the details of your Mother's Day tea, the next step is making the invitations.
Gauge your students' level of involvement by their ages and skill levels. For instance, if you teach older kids, you can write the date and time of the tea on the board, pass out construction paper and let the children make their own invitations. Discuss the importance of always putting the date and time on an invitation.
For younger children, you may want to preprint a paper with the details and then let them decorate the rest on their own. When making the invitations, be aware of family dynamics. If the family situation dictates, encourage students to invite a grandmother, aunt or other family member.
Choose Your Menu and Location
For the "tea" part of your celebration, keep it simple. In the past, I had offered tea or coffee to mothers, making large batches of coffee in advance and keeping kettles of hot water available for tea. However, as years went by, I took the easier route and simply offered juice or punch. As you would expect, the moms did not mind a bit.
Offer an assortment of cookies and maybe sherbet as a treat. Depending on the size of your classroom, you may want to arrange to have the tea in the cafeteria or a larger meeting room.
Help the kids make centerpieces and place cards for their mothers' seats to make it even more personal.
Post-Tea Fun
When your tea is over, take the opportunity to share a special poem or song with the moms. You may even be able to plan a few simple games that the children cans share with their mothers.
Another idea is to have students write a poem or a few lines on what they love and appreciate about their mothers. If time permits, you can ask each child to stand up and read his or her paragraph. Otherwise, you can allow a few minutes for the kids to share their words privately with their moms.
If you are working on something special in class, invite everyone back to the classroom to share projects or papers. You could also plan a read-in during which your visitors can stay and read with the children. Take the opportunity to share all of the amazing things you are doing in your classroom and give the students a chance to share some of their many accomplishments.
References