Biography of Keith Black. Great Engineers Biographies. Motor Boat And Darg Racing Engine Inventor And Designer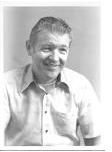 Keith Black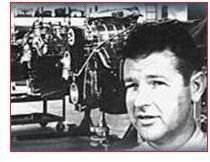 Early Success
A native of Huntington Park, California, Keith Black was born in 1926, and by the time he was in his twenties, he was setting records in boat racing. He started Keith Black Racing Engines in 1959 and word of his superior designs spread rapidly. Within two years his boat racing engines had set dozens of national and international speed records.
Drag Racing
It wasn't long before Black's reputation in the boat racing world spread to those interested in other types of racing. In the early 1960s, a friend named Tommy Greer convinced Black to build a drag racing motor for a Top Fuel dragster. By 1963 the dragster had won over 250 rounds, set against less than 25 losses. This car, the Greer-Black-Prudhomme dragster, is considered by many experts to be the most successful dragster ever.
What is Top Fuel?
Top Fuel racing is a class of drag racing where cars are run on a mixture of up to 90% nitromethane and about 10% methanol rather than traditional gasoline. The cars are very long and narrow, with thin front tires that maximize performance in a straight line race. The National Hot Rod Association (NHRA) heavily restricts engine configuration, and as a result, today's dragsters still use technology which is several decades old. Nonetheless, a Top Fuel dragster accelerates from 0 to 100 mph, or 160 km/h in less than one second. This is less than one tenth the time it takes a production model Porsche 911 Turbo to reach that speed!
Market Domination
Keith Black was a top name in the design of specialized aluminum engine blocks for drag racing. The engines used today have roots in a design Keith Black produced based on a Chrysler 426 Hemi that was made from 1964 to 1971. Black's engines, however, were cut from untouched aluminum and built to the customer's specifications. His aluminum version of the Chrysler 426 Hemi debuted in 1974 and dominated drag racing for the next decade: From 1975 to 1984 every national record in the Top Fuel category was set by a Keith Black engine block.
More Engines
Black's gift was to improve on existing designs. Even though he did not invent the aluminum Chrysler engine blocks, his design became the standard in the industry. By the mid 1980s, Keith Black Racing Engines began making GM blocks that were made for using gasoline rather than nitromethane in Chevy and Oldsmobile formats. It wasn't long after that Black teamed up with Hot Rod magazine to create the Keith Black Camaro, a monster street car that became a legend to hot rod enthusiasts.
Death and legacy
In 1991, Keith Black died of brain cancer, and his son Ken took over operations of Keith Black Racing Engines. After many more years of success, the severe economic downturn that began in 2008 forced the company to lay off most of its employees in October 2008 and put the company up for sale. But it is certain that Keith Black will never be forgotten. In 1995 he was inducted into the Motorsports Hall of Fame of America, and his name will always be legendary among drag racing fans.
References:
Content:
https://en.wikipedia.org/wiki/Keith_Black_(engineer)
https://en.wikipedia.org/wiki/Motorsports_Hall_of_Fame_of_America
Images:
www.missionperformanceproducts.com/history.shtml