Paper Projects for Children or Preschool Students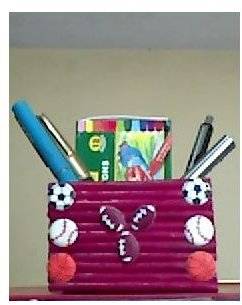 Introduction
Preschoolers yearn for activity and sometimes even if you present them with costly toys they won't be satisfied. What appeals to them more so is experimenting with water, scissors, papers etc. An interesting paper project is given below which you can use to engage your children in home or in school.
Materials
Card board sheets
Old magazines or News papers
Tacky Gum( non- toxic, child friendly)
Water Colour( non- toxic)
Paint Brush
Scissors ( round edged one)
Colored buttons
Stones
Method:
Take a magazine sheet and cut it into two or four pieces. Allow your child to cut the rest of the papers. It may take some time, before he starts to make smooth edged paper pieces. Now, show your child how to roll a paper. Roll one magazine sheet in the shape of a straw. Coat the free end of the paper sheet with gum and press it tightly to the roll. Encourage them to try to make rolls in the same way. Make as many paper rolls as you need.
Take the card board sheet and cut a small square from it. Coat the edges of the card board square with gum. Now place one roll on each side horizontally and thus form the base. Coat each roll in the base with gum and place another roll over each of this. Repeat the process and stack as many paper rolls as you need. The pencil holder is ready . Let him paint and decorate. You can use stones or paper shapes to decorate. Instead of square pencil holder you can encourage him to make any shapes like rectangle,triangle, hexagon etc.( The picture above is a pencil stand made using magazine papers).
Conclusion
Children will surely enjoy this activity. Also it helps in the development of the eye hand coordination. As he tries to find out more shapes it will increase his creativity. This activity gives him the first lesson about the importance of reusing waste materials. Let each student make one object like pencil holders, jewel boxes, paper tray etc. Once they are ready with their products you can organize a sale at school to sell these paper crafts. This will be a new experience for your preschool students.