Try These 3 Free Preschool Observation & Asessment Tools in Your Classroom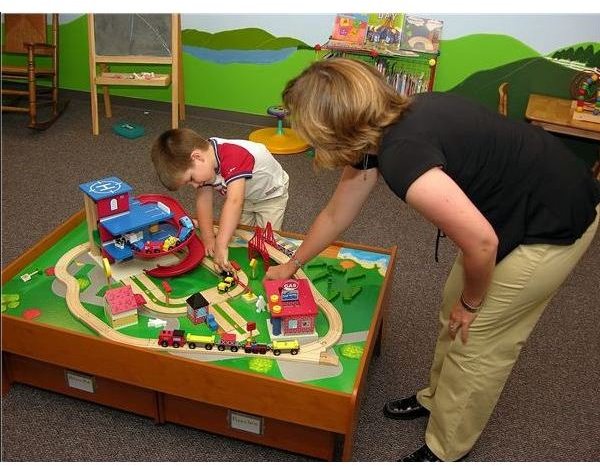 Observing Preschoolers
A very important part of a preschool teacher's job is to observe the children in her care for signs of developmental delays and learning challenges. It is also a good idea to observe preschoolers putting your lesson plans into action to be sure that you are providing appropriate activities for the age and stage of your students.
Objectively observing your classroom is definitely a learned skill, and not something that comes easily to many teachers. It takes practice to be able to observe your class and your own teaching methods critically and make changes when necessary. Many teachers find it easier to use tools created specifically for observation in order to stay objective and focused. While there are several different types of these tools available, many of them are costly.
There are a few free observation tools available to all early childhood teachers. If you find that none of these tools fit your needs exactly, it is possible to create your own observation tools using your knowledge of child development and other free resources available to you.
Three Free Tools
There are several free resources available to teachers wishing to develop a worksheet-style method for observing students. Use these tools to supplement your own observations of individual children and classroom activities.
Preschool Activity Box:
Preschool Activity Box provides an online list of preschool and kindergarten milestones that can easily be combined with your own anecdotal notes to create an accurate portrayal of a preschooler's development. The milestones are separated by learning areas, making the tool very focused and thorough.
Supporting Providers:
Supporting Providers has a four page worksheet (PDF format) suitable for conducting a quick study on a particular student in your classroom. This checklist can also be used in conjunction with anecdotal notes and a portfolio of the child's work for an mid-year or end of year parent-teacher conference and assessment. The list is very extensive and skills are separated into learning areas.
PreKinders:
Prekinders has a whole host of information and assessment tools that teachers can print out for their own classrooms. Developed by pre-k teachers, this site has several different observation, documentation, and assessment tools available for teacher use. In addition to a pre-k progress report, the site also has scissor cutting pages, alphabet recognition forms, and several other printables available for teacher use. Combine any or all of these forms with your own anecdotal records to create your own free preschool observation tools.
Make it Personal
The observation tools will be the ones you create yourself. Only you know exactly which skills you would like to observe in your own classroom, as well as what your objectives are for each lesson plan.
Use the assessment and observation tools listed above as a guide to create a working tool that fits your classroom needs. Combine the tools with personalized anecdotal records, photographs, and examples of children's work to provide a clear picture of your students' development.