Suggestions for a Monthly ECE Classroom Letter on New Units & Themes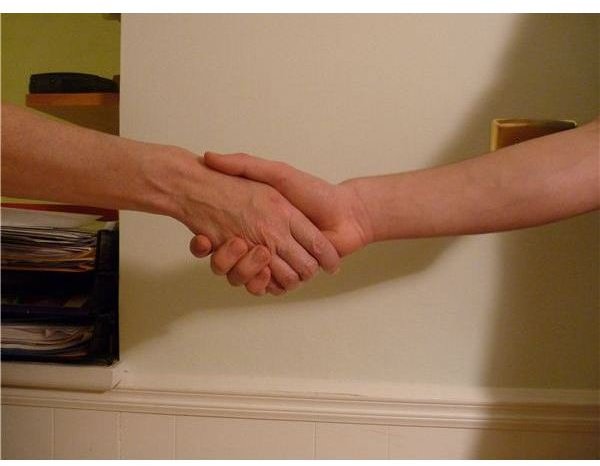 Parent Communication is Key
The key to any successful early childhood education (ECE) program is open communication between parents and teachers.
When parents feel comfortable with a program, their children will also feel comfortable, making your job as a teacher much easier.
One way to keep families in the loop in regards to what's happening in your classroom is to send home a letter every month that introduces the thematic unit you will be covering. For ECE programs, thematic planning is the norm. Keeping parents abreast of the changes that will occur in your classroom each time the theme or unit changes, will open the lines of communication between you and the families you serve.
What Should Be Included?
When introducing a new thematic unit, craft a letter to parents explaining the unit. Some basic things this letter should include are:
Activities you have planned for the unit
Skills these activities will enhance
Materials needed from home to complete the activities
Any field trips or special guests that will be visiting your classroom
An open invitation to parents to volunteer by providing materials, or coming in to the classroom to help with a special project
Special events that may take place during the unit
Bridge activities that parents can do at home to enhance their child's understanding of the unit
A phone number or email address to reach you with any concerns or questions
An example of a letter introducing a new unit can be downloaded here. Use this letter as a guide to creating your own unique communication letter for the parents in your program.
Other Ways to Enhance Parent-Teacher Relationships
Keeping communication lines open between parent and teacher is vital to the success of your ECE program.
Teachers should have a way to connect with each parent every day either through in-person interactions or written communication. Be sure to greet parents every day as they drop off or pick up their child. Do not wait until you have an injury to report or a discipline problem to discuss before speaking with a parent.
Use daily communication sheets to tell parents the activities their child participated in during the day, snacks or meals the child consumed, as well as the child's general demeanor during the day.
Create a parent bulletin board at the front of your classroom, or in the hallway outside of your classroom. Post any notes to parents here, but also remember to include any notes in each child's folder or backpack.
Some classrooms also include an anonymous parent comment box outside of their classroom. Parents can ask questions anonymously and receive answers from you privately if they are not comfortable approaching you directly.
Make parents privy to the daily schedule. Note times where it may be appropriate for parents to volunteer such as during circle times or snack times. Personally invite parents to visit the classroom whenever they can. Keep an open door policy when it comes to parent visits.
References
Early Childhood Program Management: People and Procedures; Barbara J. Taylor; 1993
Author's personal classroom experiences.