Top Foreign Language Colleges: Cost of Tuition, Location and More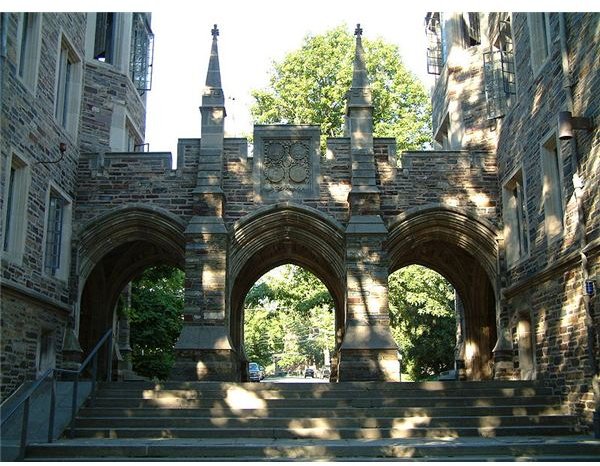 Top Schools for Foreign Language
It should come as no surprise that the top foreign language colleges are also some of the best colleges in the country. These high profile, big name schools are able to attract the best and brightest professors which leads to some of the strongest foreign language programs in the country. Among the top colleges for foreign languages in America are Columbia, Harvard, Princeton, the University of Southern California, and Middlebury.
Unfortunately, there isn't a ranking system specifically for foreign language programs. Why? There are many reasons. The foreign language department isn't like a biology department which teaches, well, biology. A school's foreign language department can have anywhere from two to fifteen or more languages. Also, many of the large languages will have their own department, which makes it difficult to rank the overall foreign language offerings. Some colleges may focus more on linguistics while other focus on literature or culture. Instead of putting a ranking on the school, we'll look at several factors that will give a better picture than just a number. Examining location, tuition, as well as languages and majors offered will give a more complete image of the school.
Some of the Best of the Best
The following five colleges and universities are among the top schools for foreign language studies in the US, but they are by no means the only ones.
Harvard University: Harvard offers fields of concentration in Linguistics, Germanic Languages and Literature, Slavic Languages and Literature (including Russian, Polish, Bosnian/Croatian/Serbian, and Ukrainian), Romance Languages and Literature (offering courses and degrees in French, Italian, Spanish, and Portuguese), Near Eastern Languages and Culture (including classes in Arabic and Hebrew), and East Asian Studies (which offers courses in Mongolian and Tibetan in addition to more common Asian languages). The campus is located in Cambridge, MA and tuition is currently $34,976.
The University of Southern California: Located in Los Angeles, USC's Language Center offers 12 languages, including less-widely studied ones such as Korean and Hindi. The university offers majors in French, Italian, Spanish, Russian, East Asian Languages and Culture, and Linguistics. Current tuition is $37,096 a year.
Middlebury College: Consistently ranked among the top 10 liberal arts colleges, Middlebury is located in Middlebury, Vermont. They offer degree programs in Arabic, Chinese, French, German, Italian, Japanese Studies, Spanish & Portuguese, and Russian. Currently, the comprehensive fee for tuition, room, and board is $52,120.
Princeton University: Located in Princeton, NJ, this Ivy League university has programs in French & Italian, East Asian Studies, German, Near Eastern Studies, Slavic Languages and Literature, and Spanish and Portuguese Languages and Cultures. Tuition is currently $36,640.
Columbia University: This New York City university has departments and programs in French, German, East Asian Languages and Cultures, Italian, Japanese, Middle East and Asian Languages, Swedish, Slavic Languages, and Spanish and Portuguese. The tuition is $41,160 for 2010-2011.
A Whole World of Options
If your bank account can't afford the steep tuition or your SAT scores won't make the grade, don't worry! Most colleges offer majors in a few foreign languages and classes in several more languages. Make sure the schools you are looking at offer the language (or languages) you wish to study. Also check to see if there is an option for studying abroad, since immersion is one of the best methods to learn a foreign language. The more you put into your foreign language studies, the more you get out of them, even if you don't go to one of the top foreign language colleges.
References:
https://college.usc.edu/cf/majors-and-minors/majors-and-minors.cfm
https://college.harvard.edu/icb/icb.do?keyword=k61161&tabgroupid=icb.tabgroup84423
https://www.middlebury.edu/academics/
https://www.princeton.edu/main/academics/departments/
https://www.columbia.edu/academic_programs/departments.html
Image Credit
https://commons.wikimedia.org/wiki/File:Princeton_University_halls2.jpg