Here are the Best Photography Colleges for Undergraduates.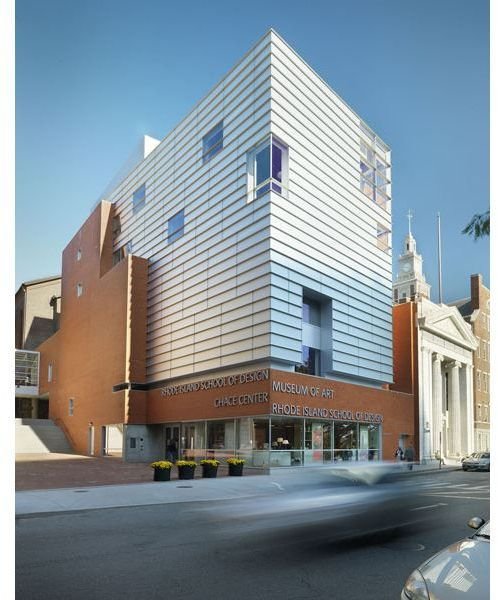 Getting Started
The ability to learn about photographic history, techniques and theory, as well as have access to an array of modern equipment, can all help students learn important skills and develop their craft as part of their overall college education. Deciding which photography college is best can be a difficult decision, but this article can help you decide which photography program is right for you.
Rhode Island School of Design
Located in the art-loving town of Providence, the Rhode Island School of Design (RISD) not only provides students with the opportunity to develop their photography skills, but students can also apply to take courses or pursue a dual degree at nearby Brown University. The campuses of both schools are adjacent, making it convenient for RISD's photography undergrads to access Brown's research libraries and athletic facilities. In 2010, seven graduating students from RISD received Fulbright Scholarships, more than any other specialty academic institution. The college offers students access to a full complement of photography equipment, as well as an opportunity to display their work, and RISD is no exception. Photography majors receive exclusive access to a 12-station darkroom for making black and white prints and the photography lab, with advanced editing equipment and a professional lighting studio, is available 24 hours a day. RISD has equipment available to loan, such as medium format, large format, digital and video cameras. Students can display their work at two public exhibitions on campus. Elective courses in Professional Practice allow students to meet professional photographers at commercial studios and photo agencies and students can participate in internships for elective credit.
San Francisco Art Institute
The San Franciscio Art Institute (SFAI), which was founded in 1871, is one of the oldest art institutes and one of the best photography colleges in the United States. The photography department was established in 1945 by Ansel Adams, has had photography legends such as Edward Weston and Dorothea Lange as instructors, and counts photographer Annie Leibovitz among its alumni. Undergraduates can pursue a bachelor of fine arts degree and the curriculum includes liberal arts courses, such as nonfiction writing, natural science and math, as well as technical photography courses. Students have access to facilities and equipment such as private and group darkrooms for film photography, a digital darkroom, scanners, printers, lighting equipment and a variety of 35mm, medium format and large format cameras. SFAI also has a mural room for making 8 feet x 8 feet prints. Exhibition space for displaying student work is available, as is the option to submit work for display at the museums, galleries and other exhibition venues that draw artists and art students to the Bay Area.
Savannah College of Art and Design
The photography program at the Savannah College of Art and Design (SCAD) is housed in the School of Fine Arts. Undergraduates have the option of pursuing either a bachelor of arts or a bachelor of fine arts in photography. SCAD has campuses in Georgia in the cities of Savannah and Atlanta and in Hong Kong. It is also one of the few photography colleges to offer an online degree program for bachelor of arts students. Undergrads opting for the e-learning program can complete their degree either partially or completely online. Students on site at one of the campuses can use the film and digital photography equipment provided by SCAD, including materials that allow for museum quality printing, and private darkrooms. One of the events that makes this a stand-out photography college is the portfolio review festival at the end of each academic year, which allows students to network and showcase their work with industry professionals. Over 175 employers visit SCAD campuses to recruit graduating students and alumni of SCAD have found jobs at companies such as Nike, National Geographic, Paramount Pictures and Time Life Warner Brothers.
Tips on Making Your Choice
When choosing an undergraduate photography program, it is important to consider what type of photography interests you and if the college's curriculum aligns those interests. Find out what equipment the college has, if it is available to check out and the level of access you have to labs and studios. If getting a job right out of college is important, ask if the school has recruitment events and where alumni are employed. The location of the college could also play an important role as some cities have a rich cultural environment that can give you an outlet for networking with other photographers and exhibiting your work. All photography colleges have different opportunities, but by asking questions and matching up available programs with your needs, you will find the best college for you.
References
Rhode Island School of Design, https://www.risd.edu/Home.aspx
San Francisco Art Institute,https://www.sfai.edu/
Savannah College of Art and Design, https://www.scad.edu/
US News and World Report, https://colleges.usnews.rankingsandreviews.com/best-colleges/specialty-arts-search/