Explaining the Types of College Degrees and How to Choose One Right for You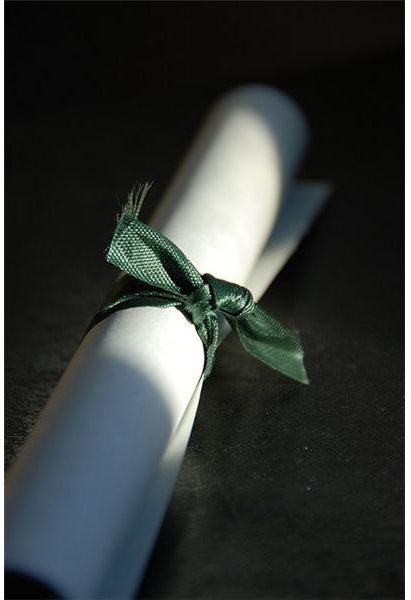 College, or university, is the schooling which comes after high school, or secondary schooling. Generally, to be eligible for college, you need to have a high school diploma, or the equivalent, such as a GED. While the name may differ in countries around the world, finishing that level of schooling is an accomplishment. However, it is also a stepping stone for many who intend to get higher education, a necessary step to ascending college degrees to reach your goal. There are community colleges, junior colleges, colleges, institutes, and universities.
How do you sort out which is right for you? What are the next steps in education, what are the payoffs for additional education, and what are the types of college degrees?
Not everyone goes to college immediately after high school – for many different reasons, ranging from uncertainly about what to study, lack of money, a desire to start working immediately, or a conviction that additional schooling is not going to bring them closer to their goals. One step you should take before you decide that additional education is not something you want to pursue is to determine what are the advantages and disadvantages of continuing education – the reasons to attend or not to attend.
There also are other points in your life where you may consider returning to school. Whether your job has been downsized, your position has been replaced with automation, or you just do not want to continue in the same job, additional education or training is your best opportunity to find something better. Especially when the decision you must stop what you have been doing was made by someone else, and not a decision you reasoned out, returning to school can help give you the satisfaction you are acting proactively, and taking control of your future. College graduates also are less likely to be on unemployment, and return to work more quickly.
Diplomas and Certificates
Some post secondary schooling does not lead to a degree, and is generally completed in less time than any college degree. Such
schools may be called colleges or institutes, and can be accredited institutions of higher learning, but they generally give out certificates and diplomas for completing a very specific course of study, often in a technical field. Some schools offer certification for Information technology, nurse's aide, radiology technician, automotive technician, and so on. This does not mean the quality of what is learned is less than that required for a degree, but it does mean that there was a single minded focus on the field. Often the diploma or certification can be earned in several months or a year. If you get a certificate in Information Technology, you may find that after working a year or two, you want to go on and get additional schooling- perhaps for a Computer Science degree.
diploma by gadgetdude on Flickr
Associates Degrees
Associates degrees are useful in several ways. They can generally be earned in two years, sometimes less if the school has trimesters or summer programs. Although many colleges offer associates degrees as well as bachelor's degrees, there are specialized colleges that grant only associates degrees. These are generally called junior colleges or community colleges. An associate degree can be a path that greatly increases your earning potential.
Classes and colleges offering associates degrees are almost always much cheaper than four year schools. Many community colleges do not even have facilities for students to live on campus. If you are attending a community college for an associate's degree in arts (A.A.), or an associate's degree in science (A.S.), and it is within commuting distance, you could live at home, which can be very economical. Because you earn the degree in less time, you can start earning sooner. You also can find out how interested you are in pursuing that field further.
Sometimes students do not have a high grade point average (GPA), or have not done very well on the standardized tests sent to colleges, and find that they are not accepted into the four year schools they apply to. In that case, going to a community college and earning good grades is an excellent ticket into a four year school. Choices open up after completing community college. Colleges can see that you have proven yourself capable of completing college work, that you worked hard and received good grades, and that you earned an associate's degree in the field you were interested in pursuing.
For a college, accepting freshmen is always a bit of a gamble. Students do not always live up to the promise they showed on their tests, or find themselves incapable of the extra effort required to do well in college. When you apply to a four year school after getting an associate's degree, you have a proven track record, and you are far more likely to continue to do as well at a four year school as you did while earning your associates degree. Your associate's degree can be your ticket into a school where you would not have had a chance of being accepted into straight out of high school.
Bachelor Degrees
Bachelor degrees are generally gained by finishing four or sometimes five years of post-secondary schooling. Different schools call this degree by different names, although for most of them, the different names mean the same things.
In the most basic division, there is a Bachelor of Science degree (B.S.) and a Bachelor of Arts degree (B.A.). Some schools only give one or the other, but most colleges and universities give both, with a division that depends on your major. If your major is in a field considered a science, then you generally get a B.S.; if your major is considered one of the arts, then you earn a B.A. when you graduate.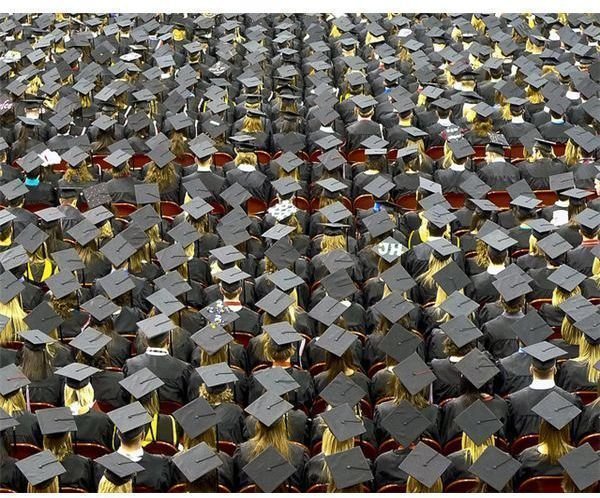 There is an additional separation in 4 year degrees; the differences in a degree from a liberal arts college, and a career college. They both have advantages and disadvantages. Liberal arts colleges are less tightly focused, and often are concerned with teaching you how to learn, and giving you a general over view of many disciplines. From this perspective, you know how to learn and research and can tackle almost anything. Career colleges start from a different mental point. Their emphasis is on practical training in a focused area, teaching you specific practical skills for a particular profession, exclusive of the more general courses taught in traditional four year schools. They often provide apprenticeships or other forms of on the job training. Career colleges offer certificates, associate's degrees or four year degrees, depending on the program, all at the same campus.
graduation caps by j.o.h.n. walker on Flickr
Graduate Level Degree
For many people, a four year degree is enough. For others, a masters or another graduate level degree may be necessary to prepare them to work in the career of their choice. Whatever the reason, the additional degree requires additional time – and more money. Sometimes the additional schooling is necessary to become a doctor, teacher or lawyer. You may decide to pick the school you attend based on the university offering complete schooling, from post secondary to a doctorate in the field. This highest level of educational could award various types of doctorates, of which the most well-known are philosophy, jurisprudence or medicine.
Because the additional schooling is a commitment of more years studying, more debt accrued to pay for the additional schooling and more time passing before you can begin to earn money to pay back college debts, you should assess your reasons for wanting graduate level education.
Whatever your plans for ascending college degrees, the degree you decide to get should help you reach your chosen career, so researching programs at different colleges is a necessity. You are a consumer with money to spend and invest in your future, and you want to get the best value for your money. The more you earn about the schools you are interested in, the more certain you can be that they are the best fit for you to accomplish your educational goal – whatever the degree.