Here is the Best Reference Guide for College Students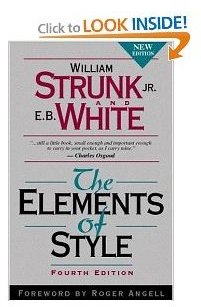 There are certain books that every college student should have close to their desk. These are the best reference guides for college students to help them succeed not only in college but in life in general.
The Elements of Style
Strunk and White's The Elements of Style has been a mainstay in the pockets of college (and some high school) students for over 50 years now. It is a simple, straight forward, easy to follow guide that addresses many of the common errors or questions that a budding or even a seasoned writer may have. Never again will you have to wonder if you need a semi colon or if a comma will suffice. It's only 110 pages and will be a fixture on your writing desk (or computer stand) for years to come. No guide worth its salt would leave this book off and although it isn't a surprise pick it shouldn't be dismissed by any means.
The Insider's Guide to the Colleges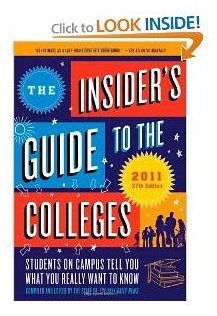 According to the Amazon.com review, "for more than thirty-five years, The Insider's Guide to the Colleges has been the favorite resource of high school students across the country because it is the only comprehensive college reference researched and written by students for students." If you are looking to attend a college next year this is the one must read for you. Of course it's not the only guide to colleges out there, Fiske comes to mind, but it is the only one with insights from an insider's point of view. Amazon also states that, "the Insiders Guide has essential statistics for every school, from acceptance rates to the most popular majors, a "College Finder" to help students zero in on the perfect school and insider's packing list detailing what every college student really needs to bring and what is easily found on and around campus." There is also a huge section dedicated to off campus activities and college sponsored clubs and groups. When it comes to the best reference guide for college students this is near the top of the list.
The College Dorm Survival Guide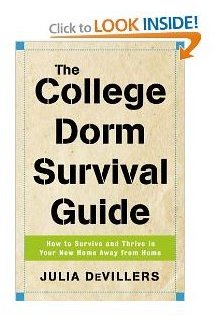 The College Dorm Survival Guide offers expert advice and the inside scoop on choosing the right residence hall for you, getting along with your roommate (and handling conflict), bathroom, laundry, and dining hall survival and dealing with stress, depression and safety issues while in an on campus situation. Some of the larger sections of this book focus on avoiding the dreaded Freshman 15 and decorating your space.
Although very informative this guide isn't stogy, it's a funny guide that gives experts' advice on everything you need to know to enjoy dorm living to the fullest. It is my pick for best reference guide for college students, new or returning.
The Thinking Student's Guide to College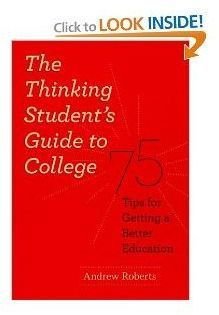 This is a great book for freshmen just entering the college scene or students who seem to have lost their way somewhere between enrollment and junior year. Andrew Roberts' Thinking Student's Guide to College helps students take charge of their university experience by providing a blueprint they can follow to achieve their educational goals—whether at public or private schools, large research universities or small liberal arts colleges. An inside look penned by a professor at Northwestern University, this book offers concrete tips on choosing a college, selecting classes, deciding on a major, interacting with faculty, and applying to graduate school. Here, Roberts exposes the secrets of the ivory tower to reveal what motivates professors, where to find loopholes in university bureaucracy, and most importantly, how to get a personalized education. Based on interviews with faculty and cutting-edge educational research, The Thinking Student's Guide to College is a necessary handbook for students striving to excel academically, creatively, and personally during their undergraduate years.
The Last Lecture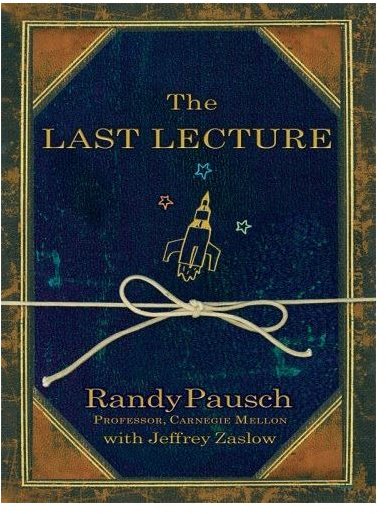 Randy Pausch penned this book after finding out he had pancreatic cancer. Originally put together as the final lecture for his class at Carnegie Mellon, he added a bit to it and fleshed it out into a book that is not only a must read guide for college students but for everyone. This isn't a college guide it's a guide to living life. Anyone attending college may find themselves caught up in the academics of it all or maybe the partying or perhaps a side tracked relationship, The Last Lecture can serve as a reminder of what is really important in life. The life lessons in this little book are more than just sound bites, they are pieces of humanity that will stain themselves on your soul. Read this one if you don't read anything else. This is not only one of the best reference guides for college students but the best reference guide for how to live a fulfilling life.
The best reference guide for college students is really dependent on the student himself. Some students would put their money on Strunk and White while others will gravitate toward Randy Paush. Whatever the choice, no student would be wasting their time by checking out any of these five books.
Resources
Amazon.com
The Last Lecture by Randy Pausch
The Thinking Student's Guide to College by Andrew Roberts
The College Dorm Survival Guide by Julia DeVillers
The Insider's Guide to College edited by the Yale Daily News Staff
The Elements of Style by William Strunk and E.B. White