Finding the Best Colleges for Music Professor Education Degrees --- Know the Top Ten Colleges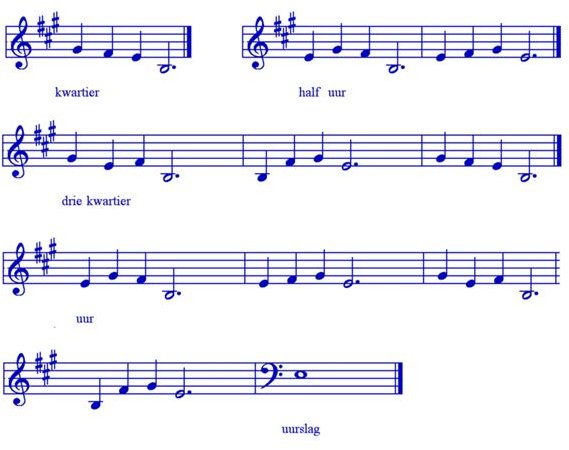 The Importance of Attending a Top-Rated College / University with the Best Music Degree Programs
Attending the best colleges for music professor education is the wisest step to take if one aims to become a music educator. This unconventional career choice requires more than just a baccalaureate achievement. It also requires a Master's degree in order to qualify as a university or college professor. In fact, the better paying teaching positions require a PhD or a doctorate.
As a music professor, one will assist with extra-curricular activities, or conduct the institution's orchestra or choir group, or coach chamber music groups. An aspiring music educator could earn as much $34,392 to $68,929 annually or more. It all depends on the candidate's credentials and qualifications. Taking up music education degrees from any of the top colleges is a good start when pursuing a career as a musical pedagogue.
The list of top schools for music programs published by the U.S. News and World Report for 2010 is the most suitable resource for finding the best colleges for a music professor's educational foundation. The succeeding sections contain information about the top two colleges and what their music departments have to offer.
Harvard University in Cambridge Massachusetts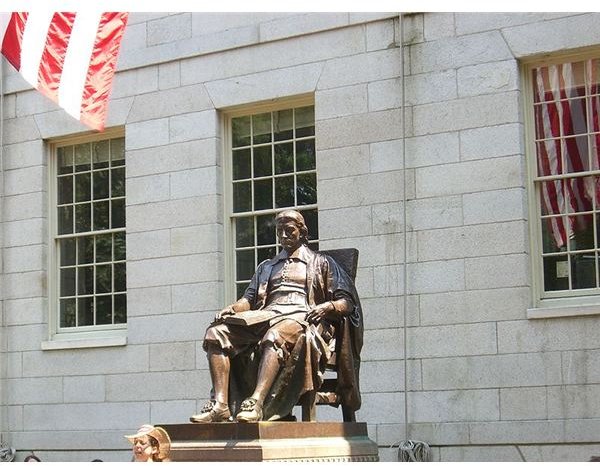 The Harvard University Department of Music (HUDM) has consistently ranked first in the list of the best national universities to offer degree programs in music. This doesn't come as a surprise, since this university's aim is to provide first-rate musical education for both undergraduate and graduate studies.
Undergraduate Courses
HUDM offers an A.B. degree in Music or a joint A.B. program with a secondary or minor field of concentration. The department is largely dedicated in providing academic music via liberal arts education in composition, theory, musicology, and ethnomusicology. There is no available program for conservatory or music performance lessons, although the music department encourages students to seek one under a private tutelage.
Students aiming to become music professors are advised to consult with the Head Tutor of HUMD to get guidance, as well as secure permission for taking on subjects that have concentration credits even at the freshman level. Otherwise, the program offers only Music 1 and Music 2 subjects yearly.
How to Apply for Undergraduate Studies
In applying for admission, the enrollee must submit his application to the Harvard College Admissions Office for which no performance audition is required. The university adopts a need-blind policy, in which the Admissions Committee will accept the student based on merits and regardless of financial status. The admissions department then creates a financial aid package tailor-made to fit the ability of the student's family to meet the costs of attendance.
Application requirements include (1) SAT or ACT test results,(2) Two SAT subject tests, (3) Secondary school report and Mid-year school report, (4) Two teacher-evaluations and (5) Harvard Supplements.
There are no rigid grade requirements, but the candidate's acceptability to a school curricula will be based on the student's strength and ability to achieve in high levels. Nevertheless, based on the school's admission records, most of the students who have been accepted for admission belonged to the top 10-15 percent of their graduating classes. For SAT and ACT results, the average scores of those who were accepted ranged from 600 to 800 for every SAT section.
Interviews are conducted when and where possible, even by phone or email, or by arranging to meet with a school alumna near the student-candidate's community.
A $75 application fee is required but may be waived if it would cause financial hardship on the family of the applicant. The student will be instructed to coordinate with the guidance counselor when seeking assistance from the College Board to approve the waiver.
The 2010-2011 total costs of attendance amounts to $ 52,000 ++ and broken down as follows: Tuition – $34,976, Room and Board – $12,308; College Facilities Fees – $3,439; Estimated minimum budget for books, clothing, dues, recreation, and the like – $3,227. These quotes, however, are subject to change and can be expected to increase for 2011-2012.
The 2nd page contains information about HUDM's Graduate Study offers and admission requirements.
Harvard University in Cambridge Massachusetts (continuation)
Information on HUDM's Graduate Studies
HUDM's Master's degree program was designed to prepare the baccalaureate graduate musician for careers as educators in the five year PhD or doctorate program. Academic courses have more bearing over performance activities in the graduate degree studies.
Interested applicants will be expected to acquire a reading knowledge of German, French, or Italian languages, to which proficiency will be demonstrated via an examination before entering the second year of graduate work. However, these are not credited as courses for the completion of the PhD degree.
The Graduate School at Harvard offers five year full-funding PhD programs to those who are admitted for graduate studies by way of teaching fellowships, stipends, and finishing grants. In addition, special funds for summer research work and some additional fellowships are available at department levels. It is at the end of the third year that students in good standing will be assessed for eligibility for teaching fellowships. For more information about the admission requirements to Harvard's Graduate School, readers should visit HUDM's PhD Degree Program resource page.
Princeton University in Princeton, New Jersey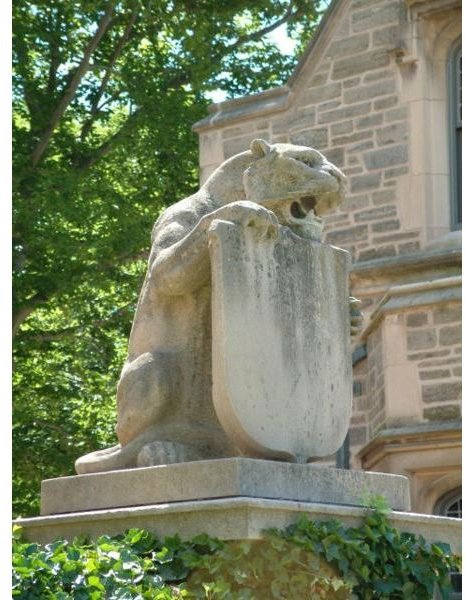 Princeton University-Department of Music (PUDM) ranks equally with HUDM as a first placer in the list of top ten colleges for musical education. Similar to HUDM, their main thrust is to provide academic courses in musicology by way of western and non-western music history, theory, technology, composition, and performance-related projects.
The aim is to provide a good learning environment rather than the honing of performance skills. Like HUDM, there are no conservatory offerings for the performing arts, although they integrate independent projects and student-initiated seminars.
Undergraduate programs require general education during the student's first two years of liberal arts studies, comprising single courses for Writing Seminar, Epistemology & Cognition, Ethical Thoughts & Moral Values, Historical Analysis and Quantitative Reasoning. There are also the required two courses for Literature & Arts, Science & Technology with lab work, Social Analysis plus one to four terms of foreign language study.
Thereafter, the students can proceed toward the completion of a bachelor's degree in liberal arts as music major with emphasis on composition.
Applying for Undergraduate Studies at PUDM
It should be noted that Princeton University does not accept transfer students or spring semester entry. All applicants should start at the freshman level during fall semesters. Applications may be submitted online by submitting the university's Common Application form along with Princeton's Supplement to the Common Application. There is an application fee of $70, but waivers may be allowed upon the submission of written requests by those who are undergoing financial difficulties.
Princeton University adopts a strong leaning for providing need-based financial assistance to qualified and deserving candidates; hence, those who are accepted are given the assurance that their full financial need will be met by their financial aid packages.
Admission requirements include, (1) the results of SAT or ACT test, (2) the results of two SAT tests, (3) secondary school reports, including mid-year reports and transcript, (4) two teacher evaluations, (5) two essays, (6) the Princeton Financial Aid Application and FAFSA if seeking for financial assistance, (7) paper version of the application if applying online, (8) parent's federal income tax return and W-2 statements.
The current costs of attendance for 2010-2011 includes: tuition fee of $36,640, room and board of $11,940 and estimated miscellaneous expenses of $3,600, for a total of $52,180.
For detailed information about academic and admission requirements, interested applicants can find the data at the university's: "How to Apply" webpage.
The last page contains information for PUDM's graduate studies and the complete list of the top ten colleges for music professor degree programs.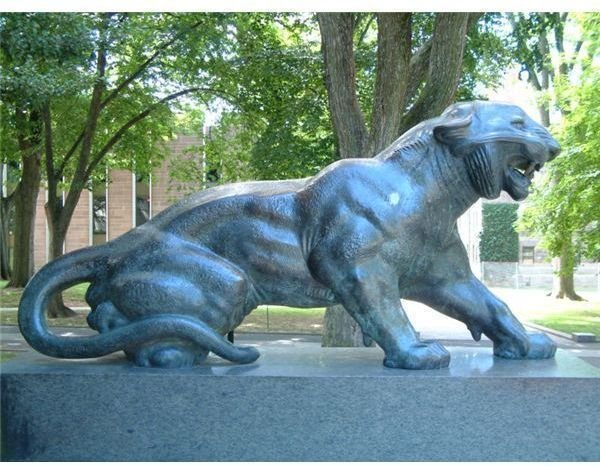 Applying for Graduate Studies at Princeton's Graduate School
Applications for Princeton's Graduate School are submitted via electronic applications since paper materials are not accepted. The Graduate Management Admission Test, or GMAT, may be submitted in place of the Graduate Record Examination, or GRE, for as long as the former still meets its five year validity starting from the indicated test date.
In addition, one or two samples of the student's writings should accompany the application. This is to provide the evaluators a basis for determining the applicant's scholarly abilities to perform research as well as create an engaging yet sensitive written work about music. This should clearly state the student's chosen areas of specialization and interests in music, as well as the approaches, topics, and repertoires to which he or she would commit.
Total costs of tuition for graduate studies are $36,610, which covers instructional fees, use of libraries, laboratory facilities, gymnasium, health and counseling services. There are two sources of financial assistance that the graduate student can expect: fellowships and awards. The university encourages students to apply for other external financial support programs to which resource are furnished under the financial assistance section.
The Complete List of the Top Ten Colleges for Music Degree Programs
Most of the requirements and music curricula for the other top colleges are basically the same as those required and offered by Harvard's and Princeton's. Readers may check out the related information at the university's resource page indicated in the list below:
1. Harvard University – Dept. of Music
1. Princeton University –Dept. of Music
2. University of California- Berkeley, Dept. of Music. See College of Letters and Science –Undergraduate Advising
3. University of Pennsylvania- Spruce, Philadelphia – School of Arts & Science Dept. of Music –Undergraduate programs and Graduate Programs
4. Columbia University- Broadway, New York –Dept. of Music – inquire at Office of Undergraduate Admissions/ Information for Prospective Students or Email: [email protected]
5. Cornell University – Ithaca, New York- Dept. of Music — College of Arts and Sciences via Cornell's Office of Admissions
6. John Hopkins University – Baltimore Maryland—The Peabody Institute & Conservatory of Music, Undergraduate Conservatory Registrar's Office – FAQ
7. Northwestern University - Evanston, Illinois - Bienen School of Music Admissions & Financial Aid
8. Stanford University-Stanford, California – Dept. of Music– See Stanford Bulletin Explore Degrees for Undergraduate Admission / Graduate Degrees
9. University of Chicago –Chicago, Illinois –Dept. of Music – Prospective Students Application Process
10. Duke University- Durham, North Carolina —Trinity College of Arts & Sciences Undergraduate Admissions and Duke Graduate School Admissions
Please check the reference materials' section below for the URLs of the resource pages indicated in the list of top ten colleges for music professor education programs.
Reference Materials and Image Credit Section
References:
Image Credits: