What to Do With College Acceptance Letters?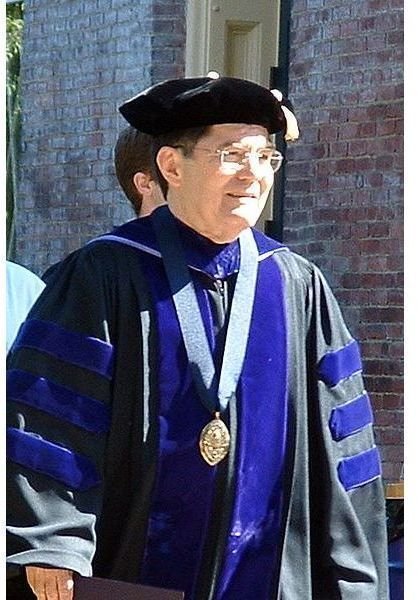 About the College Admissions Process
The college admissions process is a long, time-consuming time for high school students who are waiting to find out the path of the most important years of their lives through college acceptance letters. The college admissions process starts as early as junior year in high school when students start to visit and learn about the colleges and universities that they want to attend. Although the college admissions process differs slightly from school to school, there are some key steps that occur no matter what college is being applied to.
The admissions process begins with the admissions application. The application for any school can be obtained by requesting an applications packet from each school. The application packet will usually contain an information booklet about the school, an application, letterforms for recommendations and a school-addressed envelope. It is essential that this packet be kept intact and that all required forms are filled out. Schools will often have additional forms online for download.
Typical items to complete a school's enrollment application are –
- Application
- Test scores (SAT and ACT for undergraduates; GRE, GMAT for graduates)
- Personal essay and/or resume
- Official transcripts, diploma or prior degrees
- Recommendation forms from teachers, colleagues
- Interview (not all programs require this)
- Application fee (usually non-refundable)
Tip: Obtain an enrollment calendar from the school's website. The calendar will highlight important deadlines for completing the enrollment application. Note the deadlines on a separate calendar and work well enough in advance to complete each item. Some colleges have enrollment periods for once or twice a year while other colleges offer open or "rolling" enrollment periods throughout the year. Whatever the enrollment periods, don't procrastinate in completing the application.
What are Acceptance Letters?
College acceptance letters are issued by the Admissions department at a college as an official document of acceptance or denial of enrollment into an academic program in the college. For acceptance, this letter affirms the semester and year of the invitation in addition to requesting final transcripts from the student's high school. An acceptance means that a seat is held for the incoming student contingent upon the college's receipt of the student response to the acceptance. Acceptance letters usually are dated and hence students have a limited amount of time to take a given seat in the incoming class of students to the particular program. For many programs, seats are extremely limited and very competitive to obtain, so an acceptance letter is even more valuable.
Acceptances for enrollment are usually sent in larger envelopes that may include information about course registration, financial aid, housing and meal plans. Denials usually come in the form of smaller sized envelopes that are short and to the point. Most of the times, denial letter may offer a deferred decision (for example, waitlist) or acceptance into a lesser program in the college. For instance, an application for a technical four-year degree program may be accepted for a two-year preparatory program or a liberal arts four-year degree.
Tip: Save the acceptance letter and make a note of any information requested and dates mentioned.
Making a Decision
As a college student, waiting for an acceptance letter is painstaking and nerve-wracking at the same time. Remember that at enrollment time, the admissions committee of any college is inundated with many applications so try not to stress over it.
What to do with an acceptance?
If you are accepted, sign your acceptance letter and prepare the additional paperwork (financial aid, registration) needed at the appropriate times according to the school's admission and registration calendar. Some schools require that you return the signed acceptance letter and all of the additional paperwork at the same time so be prepared to do this in ample time. Call school personnel if clarification on any part of the process is needed.
What to do with a denial?
If you are denied outright, then ask to speak with an admissions counselor about your application. Specifically, ask why it was not approved and what the weak points of the application were. Also, ask if there is any way to improve and re-apply. Most colleges will welcome another application within a semester or year of the original. Re-applying within a short amount of time does not usually require completing a new application, but instead just supplying updated information on the improved areas. (for example, better test scores, essay, interview)
What to do with a deferment (waitlist)?
In cases of deferrals, make sure that you are clear on what it means and when you can actually enter the school. Remember, a deferral is not a denial so there is still a chance to enter the program of your choice in the semester and year you wish. Call an admissions counselor for clarification on what is needed from you to turn the deferral into a successful acceptance.
What Happens Next?
After college acceptance letters are signed and returned, the fun begins. You will await becoming a college freshman. This is by far the most exciting and thrilling year of any college career. Freshman year is filled with new people, new experiences and lots of responsibilities to make the grade and take care of yourself and your affairs. Once accepted to a college, spend time with friends and family before going off to college. Also, prepare by finding out about your new college, visiting the campus and preparing physically, mentally and emotionally. Just remember that once the acceptance letter has been received, signed and returned; the wait is over and your academic life begins. College is a time of life that holds great promise and a bright future – so live it up!
References
Education Planner – Admissions and Acceptance letters
https://www.educationplanner.org/education_planner/deciding_article.asp?sponsor=2859&articleName=Admissions_and_Acceptance_Letters
Sallie Mae – Understanding College Acceptance Letters - https://www.collegeanswer.com/deciding/content/ac_accltr.jsp
(All photos courtesy of WikiMedia Commons - https://commons.wikimedia.net)