A Look at How to Prepare for College Abroad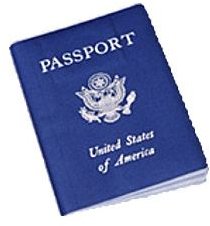 Living and Studying Abroad
Traveling abroad can be an exciting experience for any college students. The chance to live abroad for an extended period of time can greatly enhance the college experience. Learning new languages, integrating into the culture of a foreign country and enjoying local culture and customs is an invaluable and lifelong experience. Living and studying abroad can be particularly attractive to college students because the college years are a time to fully enjoy life and experience all that is possible. For those willing to embark on foreign living, seek out tips on how to prepare for college abroad by researching travel resources and by asking around.
Finding Study Abroad Opportunities
Studying abroad is an exciting experience for many college students of varying degree program. At most schools, some study abroad is possible, either at a satellite campus or at a different foreign university. Students can find study abroad opportunities for the summer, a semester or for an entire year.
Tips on Preparing for College Abroad
First and Foremost
Learn about the Country
Students who are traveling abroad should research the language, culture and local customs far in advance. Common phrases can be learned by listening to language lessons tapes, reading foreign language materials and by practicing speaking in the language. Culture and customs can be learned through research on the Internet, books and magazines. Also, ways to prepare for that country can be learned by talking to natives of the country that are friends, relatives or colleagues can be invaluable.
Pack Light and Easy
Traveling long distances can be tedious so pack smart by getting a lightweight set of roller luggage. Large size suitcases and smaller carry-on bags should be part of the luggage set. Take account that airlines and trains often restrict the number of carry-on bags to keep during travel. Also, make plans to accommodate for a computer and other technology gadgets like cell phones, PDAs and accessories such as batteries, adapters and carrying cases.
Pack Important Documents and Items
Use an accordion pocket folder that ties in the front to store valuable information that will be needed for the entire duration of the travel abroad. The accordion pocket folder can be locked up in a suitcase in the hotel room or dormitory. The following checklist represents some categories of items that need to be prepared for the trip.
Traveling to the Country
Valid passport
- Photo identification
- Contact information of US embassy and state department
- Plane, train tickets and airport information
- Hotel / housing information
Finances
- Traveler's checks
- Credit card (Visa, MasterCard)
- Cash
School information
- Contact information for school
- Program registration information
- School calendar, timelines
Medical
- Medicines for existing medical conditions (allergies, Asthma, etc.)
- Eyeglasses or contact lenses
- Copies of satisfactory medical reports such as a physical exam
- Contact information for doctors, dentists
Additional Considerations
When being abroad, keeping safe should be the number one concern. The US State Department regularly reports crime statistics for all countries in the world. For instance, in 2010 they reported that countries in South America like Brazil have a murder rate four times that of the United States. Also, in Paris, France, there are high incidents of pickpockets. Check the U.S. State Department's travel website to get the latest cautions and advisories for the country that you may be studying in.
References
U.S. State Department - https://travelregistration.state.gov
U.S. State Department's travel safety website - https://travel.state.gov
College Abroad website - https://www.collegeabroad.com/
(Photo by the U.S. Federal Government; Courtesy of WikiMedia Commons - https://commons.wikimedia.org)