The Problems With International Students and Isolation: What Can Be Done?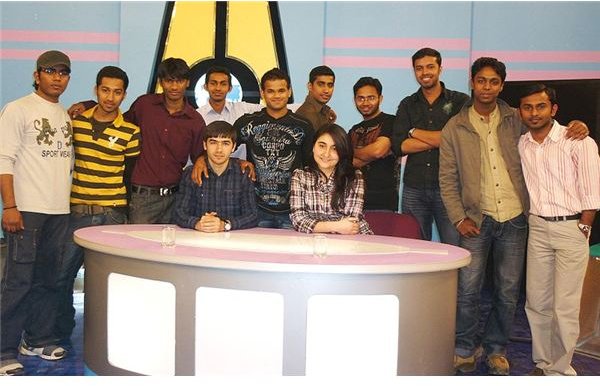 International Students
A United Nations Educational, Scientific and Cultural Organization (UNESCO) report compiled at the 2009 world conference on higher education estimates that there are over 2.5 million students studying outside of their own country. According to the Association of Universities and Colleges in Canada (AUCC), in 2006 alone, the international student population grew to 70,000 full-time students and 13,000 part-time, visa students. International students are developing into global citizens, broadening their vision of universal understanding and cultural awareness. Students study abroad to sharpen their job skills and to get groomed for their employability. However, a common problem in interculturalism is emerging in campuses. Students from China, Japan, India and other countries experience cultural shock as they enter the campus itself. They tend to stay away from all students, immersing only in their individual studies.
Feeling of Alienation and Racial Isolation
There are great expectations when students come to study in an educational institution of repute. Often, foreign students find immense disappointment when they find that the welcome they expected upon arrival was missing. Racial discrimination and religious alienation are factors leading to circumstances which may cause as student to "shy away from the group." Unless a student is partnered with an exemplary student, they may have problems merging socially and academically in their new country. Many occurrences of attempted suicides of international or newly immigrated students are not adequately recorded for statistics.
One of the major problems for students is the difficulty with understanding and speaking the English language. Differing language perceptions result in the misunderstanding of the professors and their own peers. While native students and international students both listen to the same lectures, international students may find communication barriers threatening their understanding of the subject taught.
Falling In and Out of Relationships
It seems that many foreign students fall in love with someone they meet in the early months of academic life. Sometimes they gradually fall out of love, once they become independent and familiar with the customs of their new country. Unless those foreign students are integrated into the educational structure with expertise, they will have a chaotic time figuring out the educational practices and the customary etiquette on their own. These types of barriers to learning and socializing create assimilation problems that should be addressed by all educational institutions opening their doors to foreign students.
Addressing Isolation
Structure of Classroom Lectures
For a native student, the methods and presentation styles of classroom lectures are very familiar. For international students, classroom lectures can be quite confusing based upon their timings and different venues. Abroad, students are in the same classroom throughout the day. Students find addressing the faculty and interacting with them quite stressful. They may not understand clearly what the professors tell them to do, but the fear of sounding ignorant could be a deterrence to ask for further directions.
Students need to have a support system in place as they arrive. Lack of support groups and the absence of easily accessible help-lines may pose problems. It can be corrected with pre-counseling programs and mentoring. Usually, most of the orientation programs miss the whole point and they do not address the social aspect of adapting to a new culture. It would help if a former international student shares his or her experiences.
For those students who travel abroad for the first time, homesickness usually hits them during the first few weeks to a few months later. Educational institutions should let them know of the international call facilities that are available to them, so they can contact home with greater ease.
When native born friends get together, it is sometimes at the local pubs and dance halls; however, international students may find it difficult to merge into such a culture. For instance, a foreign student may not be used to the pub scenes in North America, therefore they tend to stay alone or congregate with other international students. Educational institutions can offer venues where international students can mingle freely with the native students. During those events a cultural exchange can strengthen the both native and non-native students.
Counseling, giving free access to writing style guides and conducting English as a Second Language (ESL) classes can also soften the cultural shock for international students. They will then hopefully see a reduced rate in the problems of international students and isolation.
As Europe, Canada, Switzerland, New Zealand, Korea, Japan, China and Czech Republic are posed to intensify their international student intake, the United Kingdom, the United States and Australia are still leading the pack in enrollments of international students. By assessing the existing hurdles and finding solutions, the international students can have a better experience in the country of their choice. Ernest Thompson Seton wrote (see work cited), "Manhood, not scholarship, is the first aim of Education." Creating awareness of international students among faculty members and native students is crucial in breaking down barriers in isolation.
Photo Credit: commons.wikimedia.org
Work cited**:**
Hubbard, Elbert. (1923). Elbert Hubbard's Scrap Book: New York City: The Roycrofters.
Reference:
The Association of Universities and Colleges of Canada, https://www.aucc.ca/policy/priorities/international-students_e.html