Conservation Scholarship: What Is It and How Can I Find One?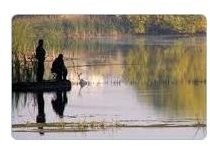 Conservation can be defined as preserving, protecting, and actively managing natural resources. With these ends in mind, conservation scholarships are offered by various organizations and schools to students studying subjects which lead to careers in environmental conservation or management. Majors qualifying for conservation scholarships vary and include: agronomy, civil engineering, environmental engineering, wildlife science, environmental science, natural resource management, forestry, parks and recreation, range management, ecology, conservation biology, field biology, marine biology, geology, hydrology, zoology, environmental education, fisheries, environmental history and others.
The groups and associations funding conservation scholarships are as diverse as the majors which they can be used towards. The scholarships are sometimes specific to a particular college or university, while others are offered on state and national levels. So where to begin? Start by reading this article which covers the many types of conservation scholarships out there and suggests some ideas on where to find them!
Conservation Scholarships: Examples and Ideas of Where to Find One.
The Charles Browning, Jr. Water Conservation Scholarship is awarded by the Rio Grande Regional Water Authority (RGRWA) to qualifying students enrolled in Texas A&M, Kingsville. Applicants must reside in one of the counties served by the RGRWA as well.
Suggestion**:** For those of you out there looking for a conservation scholarship, the example above should give you an idea of where to hunt locally. Check with your local water, gas, and electric utilities. Local utilities and authorities often sponsor scholarships.
The Izaak Walton League of America (IWLA) provides two national scholarships each year. Candidates must be college juniors or seniors, a prior recipient of an IWLA chapter scholarship or the child of a current or former member. Information about IWLA chapter scholarships and grants can be found at www.iwla.org.
Suggestion__: Students should research local conservation organizations to see what scholarships they offer. The ILWA has chapters in every state, and the UK_, so it's a good place to start!_
The Pinchot Institute for Conservation also awards national scholarships. Its 101 Conservation Scholarship is given each year to students pursuing an undergraduate or graduate degree in natural resource management. Applicants must be the child of a current or former employee of the U.S. Forest Service. The 101 in the scholarship name pays homage to the 101% effort given by Forest Service employees.
Suggestion__: Searching for a conservation scholarship? Even if your parents don't have to work for the Forest Service, have them check their employers' scholarship programs. Many different industries, public and private, sponsor these types of scholarships or grants.
The National Wild Turkey Federation (NWTF) offers JAKES (Juniors Acquiring Knowledge, Ethics, and Sportsmanship) Scholarships on the local, state, and national level to eligible high school seniors. Good grades, extra-curricular activities, a hunting license and NWTF membership are necessary to apply.
Suggestion__: Hunters and fishermen, who happen to be scholarship seekers, take a cue from the NWTF and join a hunting, or fishing organization. The next time you renew your fishing, gaming or hunting license, look around and you'll probably find informative flyers about such groups hanging on the bulletin boards.
The New Jersey Association of Conservation Districts awards two $1500 scholarships each year to qualifying students enrolled in an agriculture or natural resource conservation program. Many majors fit the bill so check their website for detail.
Suggestion: Conservation Districts across the country sponsor scholarships. Check with your state's organization for more information.
The Garden Club of America has scholarships and fellowships ranging from studying landscape architecture in Rome to Medical Botany.
Suggestion: A variety of academic areas are covered by the Garden Club's scholarships so visit its website, listed below, to see if you are eligible for any.
The National Rifle Association has a conservation scholarship specifically for women studying wildlife conservation or management. Applicants must be a full-time junior or senior with a 3.0 GPA.

Last but not least is your own university or college, specifically the environmental departments. Many departments offer scholarships, grants, and work-study programs.
Conservation Scholarships: Further Information
For details on conservation scholarships mentioned in this article, visit the websites below. Most have applications available online.
Charles Browning, Jr. Water Conservation Scholarship
(https://www.rgrwa.org/downloads/RGRWA_brochure_scholarship.pdf)
101 Conservation Scholarship
(https://www.pinchot.org/about_pic/scholarships)
IWLA National Scholarships
https://www.iwla.org/index.php?ht=display/ContentDetails/i/2217
National Wild Turkey Federation's Academic Scholarship Program
https://www.nwtf.org/jakes/coordinators/scholarships.html
New Jersey Association of Conservation Districts
https://www.njacd.org/education/
The Garden Club of America
https://www.gcamerica.org/scholarships.php3
NRA Women's Wildlife Management/Conservation Scholarships
https://www.grantrequest.com/SID_1048/Default.asp?CT=CT2&SA=SNA&FID=35006&SESID=91f93979ada648b39fc54b61c984511f
References
https://www.pinchot.org/about_pic/scholarships
https://www.rgrwa.org/downloads/RGRWA_brochure_scholarship.pdf
https://www.enviroeducation.com/articles/scholarships/
https://www.iwla.org/index.php?ht=d/sp/i/191/pid/191