Learn Where to Find Help in Getting a Teaching Degree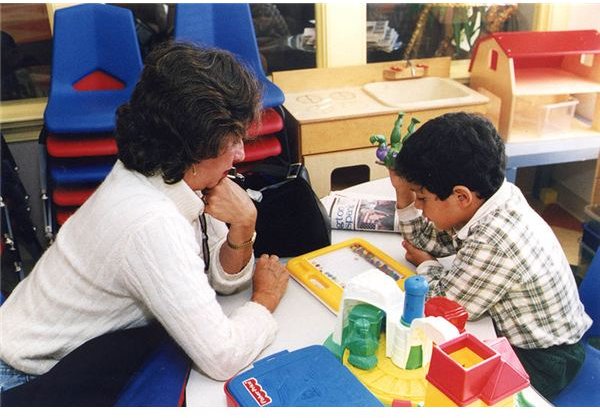 Introduction
Do you have a passion for learning and want to share what you know with others? Do you enjoy imparting knowledge? If you answered yes to these questions, then consider a career in teaching. While not the most lucrative career option, a teaching career can be rewarding and deeply fulfilling on a personal level.
Training to Become a Teacher
Before embarking on teacher training, first consider the commitment it takes to become a teacher. Then, decide on the teaching level you want. If you teach at a college, you will not need to have a degree in teaching. College teachers need to have advanced degrees in their subject matter. If you teach at the K-12 or preschool levels, in most cases you would need to have a teaching degree and a license to work as a teacher.
Getting a degree in teaching involves completing coursework (Bachelor's or Master's) for a degree in education, a period of practicum or practical experience and in some cases, writing a thesis. If you are coming from a different background, then it helps to get an overview of what teacher education involves. For those with non-education degrees, it may take longer to complete your teacher education because of the requirement to fill in the gaps in your educational background. For people with education-related backgrounds such as psychology, counseling and social work, getting a degree in education is a little easier.
After completing your teacher education, the next step is to obtain licensure or certification in the state that you want to teach in. Licensing is not transferable so if you moved to another state, you would have to sought licensing for that state. Licensing differs slightly from state to state and allows you to teach within a range of grades within the educational structure of the chosen state. Licensing or certification requirements can be obtained from each state's Department of Education. You can find a listing of for each state at the US Department of Education's website.
Finding the Right Teacher Education Program
Teacher education programs are widely available in practically every state. If you already have an undergraduate degree, then you might look for a masters level degree with a teacher certificate. Whether you are looking for a teacher education program online or at a local university, there are plenty of sources that provide information on where to find help. In getting a teacher degree, you should consider the following factors in finding the program that is right for you.
Accreditation and Reputation
First and foremost, look for a school that is nationally accredited. The National Council for Accreditation of Teacher Education (NCATE) has a list of accredited schools in the United States. Ask teachers, family and friends to recommend schools that have good teacher education programs.
Quality of Instruction
Consider the experience level of the teachers who provide the class instruction. A good portion of the teachers should be well experienced and have good command of the requirements by the state on new teachers.
Curriculum
A good, reputable teacher education program will give you a balance of education, psychology, and subject content courses. The program should also give you a year of practicum that requires you to assist in an actual class with an experienced teacher. The practicum should also require you to research and write a paper on your experience. This is important because it helps you to solidify what you learned and also to get published, which can be used to get your first teaching job.
Licensure
A good program should adequately prepare you for licensure in your state. Most teacher programs will have a course taken at the end of studies, which prepares you for the licensing exam in your state. So the best case is that you can walk out of the teacher education program with a degree in education and your state licensure.
Job Placement Opportunities
Programs at most large universities will have great job placement in the form of teacher recruitment job fairs and school visits. Most teachers find it rather easy to find work as an entry-level teacher within the local public school system. Finding a teaching position in private school may require more years of experience.
Points to Remember
Becoming a teacher requires completing your teacher training, which involves getting a degree in teaching, gaining experience in the classroom and getting licensed or certified in your state. Knowing where to find help in getting a teaching degree is essential in choosing the right teacher education program for you. When choosing a teacher education program, talk to family and friends in the education field and consider the quality of instruction, curriculum, licensure support by the school and job placement opportunities of the school.
References
The National Council for Accreditation of Teacher Education (NCATE) -
https://www.ncate.org/public/listofaccredinst.asp
Listing of Department of Education by State
https://wdcrobcolp01.ed.gov/Programs/EROD/org_slist.cfm?category_cd=SEA
Photo by U.S. Census Bureau; Courtesy of WikiCommons Media.