What Can I Do With a Major in Business? The Answer is Plenty!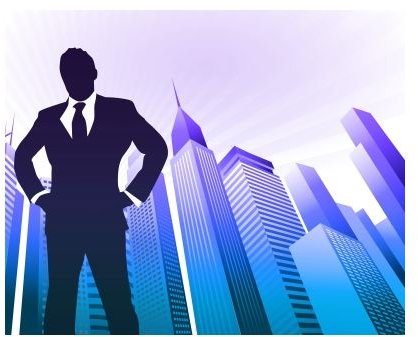 Introduction
Have you recently graduated college with a degree in business? Have you asked yourself the question, "What can I do with a major in business?" Are you doubting what your business major can do for you in a competitive job market? The good news is that a major in business is one of the most popular degree choices for college students and can be related to many fields. Here are just some ideas for applying your major in business to the workforce.
Career Paths for Business Majors
If you are technically oriented, then you probably gravitated towards business classes like accounting, finance, economics and statistics while pursuing your business major. There are plenty of career paths in math and finance for those who like crunching numbers and working with data. Most technical jobs for business majors do require more coursework in mathematics, statistics and finance to develop your abilities in dealing with data research analysis and forecasting techniques.
Technical business majors work in insurance companies, banks, government, private agencies, healthcare and education institutions. Companies that hire technical business majors look for skills that include organizational, communication, computer and presentation. For those still in school, develop these skills by taking as many technical classes as possible and consider doing an internships before graduating.
If you are like working with people and are more socially oriented, then consider using your business major to obtain a job in management and marketing. Career options for business majors in marketing include sales, customer service and product marketing. Management careers for business majors include management and supervision, human resources, operations management, quality assistance and office administration.
Management and marketing business majors can work in any type of industry. Employers that hire business majors in management will definitely look for good communication and supervisory skills. Knowing how to lead a team of workers and work well in a team are essential skills for managers. For marketing positions, companies will look to hire business majors who have skills in doing market research, communicating with customers and branding products. Get experience in both management and marketing positions by completing internships while still in school.
Industries and Salaries for Business Majors
Business majors work in every type of company and industry imaginable. Workers with specialized and even general business backgrounds are needed in companies in fields such as healthcare, law, arts, science, marketing and banking. With a business degree from a reputable school and coursework in a desirable discipline, you can get a job in any industry with no problem.
With regards to salaries, job options for business majors vary and are dependent on industry. According to a Payscale.com 2010 salary study, some median salaries for business majors are –
Personal Banker ($41,400)
Office Manager ($42,000)
Human Resources Generalist ($53,000)
Bank Branch Manager ($59,000)
Supply Chain Analyst ($66,000)
Marketing Manager ($73,000)
Career Outlook for Business Majors
To find out more detailed information about business major disciplines, contact professional organizations in the disciplines that you are interested in. Talk to members and research their membership directories to ascertain the backgrounds of its members.
Also, research the outlook of the many jobs options for business majors in the U.S. Bureau of Labor Statistic's Occupational Outlook Handbook online . The current edition contains an overview, requirements, job description and earnings information.
Do your research on the job options for your business major and how to prepare for them. With a business major, the door to great career opportunities is wide open to you. Instead of asking "what can I do with a major in business?" ask, "what do I want to do with a major in business?"
References
Payscale, https://www.payscale.com
Occupational Outlook Handbook, https://www.bls.gov/oco/oco1001.htm
Plymouth State University, "What can I do with a major in business?" - https://www.plymouth.edu/unistu/advise/business.html
Books
Great Jobs for Business Majors; Stephen Lambert; 1996
What Can You Do with a Major in Business: Real people. Real jobs. Real rewards; Kate Shoup; 2005; Cliff Notes
Photo by Francesco Marino; Courtesy of FreeDigitalPhoto.net