Finding and Pursuing Technical School Grants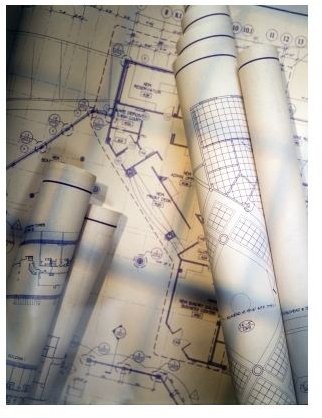 Introduction
Technical school education is a viable way to start a successful new career or transition into one. Technical schools come in the form of public or private colleges that offer 2-year technical degrees and private organizations that offer 2-year degrees, certificates and diplomas. Oftentimes financial aid is available dependent upon the program offered, length of time for completion and the school itself. If you are looking for financial aid, consider pursuing grants for technical school education.
Types of Available Grants
There is a broad range of grants that are available for students and returning students attending technical school. Grants and scholarships do not have to be paid back and can be awarded every semester, year or one-time while attending technical school. The most general categories for grants are – need-based, merit-based and field of study aid and minority-based aid.
Need-based grants
This type of grant is awarded to students based on income level and inability to pay for schooling. If you are still living at home with your parents, then your family's income level is considered. Need-based grants can come in the form of scholarships, grants, or work-study opportunities given by the Federal government, state government or private organizations.
Merit-based grants
This financial aid is awarded to students based solely on academic accomplishments. Students at the top of their class with good grades and transcripts often apply for merit-based scholarships and grants. These awards are usually given by the attending school or by a private organization wishing to honor the student.
Field of study grants
This type of financial aid is awarded usually by private organizations and state governments solely based on the field that is being studied. Field of study awards come in the form of grants that are used as incentives to encourage new and returning students to choose a certain career path by pursuing a degree in that field. Common field of study awards exist in education, healthcare and engineering.
Minority-based grants
The purpose of minority-based financial aid awards is to encourage minority or underrepresented groups to pursue education in certain fields such as teaching, healthcare and engineering. These types of awards are usually grants given by the Federal government, the attending school and private organizations.
Places to Search for Grants
The first place to start looking for technical school grants is the Federal government. By filling out a Free Application for Federal Aid (FAFSA) at the US Department of Education website. You could be eligible for a Pell grant or Federal Supplemental Education Opportunity Grant. (FSEOG). If you are in the military or reserves, you could apply for a GI Bill, which is given to active military personnel. While Pell and FSEOG grants are needs based, the GI bill is awarded just for being in the military.
State governments also have scholarships and grants available for students and returning students in technical school. While most of these grants are merit-based, minority-based and field-of-study grants, there are a limited number of need-based awards depending on the state. To search for scholarships and grants by state, visit CollegeScholarships.org.
Private and trade organizations often offer minority-based and field of study-based grants to encourage students to pursue a certain field. For technical school education, there are many of these opportunities in engineering, education, design and healthcare. If you a minority, woman or live in a rural area, then consider pursuing schooling for fields that traditionally have underrepresented numbers.
Also, don't forget to contact the school you are planning to attend for advice of pursuing grants for your technical school education. Their financial aid office can point you in the direction of good sources of grants to help you further your education. Pursuing grants for your technical school education is not as hard as it may seem. It takes time, thoroughness and persistence to find the right financial aid opportunities for you.
References
Free Application for Federal Student Aid, https://www.fafsa.edu.gov
College Scholarships, https://www.collegescholarships.org/grants/state.htm
Photo by Felixco, Inc; Courtesy of FreeDigitalPhoto.net