Learn the Answers To: Where Can I Sell College Textbooks?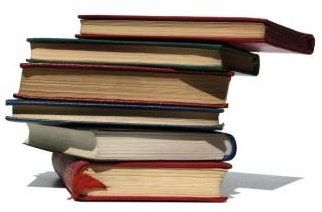 When the semester is over most students throw their backpacks to the farthest corner of their room and try to forget about everything related to school as soon as possible. The smartest students, however, take it slowly and before they go on vacation they ask themselves an important question "Where can I sell college textbooks?"
If you want to sell college textbooks for the best profit, you should not procrastinate. Textbook publishers like to come up with new book editions every other year, so if you don't get rid of your books before the new editions come out, you may be stuck with them for good, or you may have to sell them at a really low price.
Campus Bookstores
As a rule, campus bookstores buy books back at a much lower price than they sold them to you and at, and a much lower price than you could sell them elsewhere. It is also common for them to be very selective at which textbooks they buy back, because they are aware of new editions coming out, so they don't want your books if they can't sell them next semester or next year.
So, sell your textbooks to your bookstore only if you have no online access or if you really don't care about getting the best profit for your books.
Other Students
A good hassle-free way to get rid of your books quickly and make some money on it is to sell them to other students. Price it at 20-25% less than your college bookstore and you can be sure that you there will be plenty of students who would like to buy it from you.
Some colleges have online forums dedicated specifically to their students and all campuses have advertisement boards where you can hang your ad with a list of books you have to offer and your contact info.
Half.com
One of the most popular ways to sell and buy college textbooks is Half.com. It is a part of Ebay, which sells books, among other things, at a fixed price. Half.com is really easy to use. You don't have to take pictures of your book or even write a description (other than the book condition). All you have to do is locate the book's ISBN, insert it in a designated box and Half.com will do the rest.
If you are not sure how much to list your book for, Half.com has a neat feature, which shows you the average price the same books were sold for and which conditions they were in.
Listing the books is free, so if you end up not selling it, you don't have to pay a penny for having it listed. If your book sells, you have to pay the final fee, which depends on the amount you sold your book for. Here is the list of current commission rates on Half.com:
https://pages.half.ebay.com/help/policy/getpaid_p.html
In order to get a Half.com account you need to have a valid credit card and live in the United States. You will also need a checking account, because this is how Half.com is going to pay you when your book sells.
Amazon
Another popular way to sell your textbooks online is Amazon. There are two ways to sell textbooks on Amazon: selling books with Amazon Marketplace and selling them with Amazon Textbook Buyback.
Amazon Marketplace works similar way as Half.com does. There is no cost to get started and to list your books and you only pay to Amazon if your book sells. This is the link to the current Amazon Marketplace selling fees:
https://www.amazon.com/gp/help/customer/display.html/ref=mm_sys_faq_fees?nodeId=1161240
Amazon Textbook Buyback is great for those who want to get rid of their textbooks fast. You may not be getting the best deal and instead of getting cash for your books, you will be getting Amazon gift cards, but you will certainly save time.
First, you have to go to Amazon, type in the ISBN and see if they want the book you have. If they do, you will see how much they are willing to pay for it. If you are happy with the price, Amazon will provide a free shipping label, so you can ship the book to them as soon as possible.
Other Online Bookstores
Even though Amazon and Ebay are the most popular ways to sell textbooks and you can usually get the best profit on these two sites, they are not the only ones.
Other good websites to check are Textbooks.com, Ecampus.com, Bookbyte.com, Bigwords.com and WeBuyTextbooks.com. All of these are free and easy to use and most of them will pay for shipping the books to them.
If you have some spare time and determination to sell your books at the best price, you should browse these websites and compare their offers.
So now you don't have to ask yourself "where can I sell college textbooks?" anymore. Hopefully, you know exactly what, when and how to do it.
Photo credit: https://www.sxc.hu/photo/1184809