Learn Things to Do on a College Budget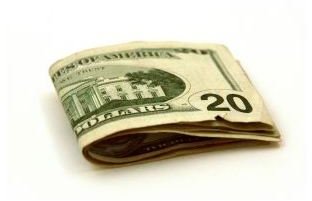 Being on a budget doesn't mean not having a life. There are plenty of things to do on a college budget without breaking the bank. Here are some ideas to get you started.
Join Clubs
Many students go through college without being aware about all of the clubs they have in college. No matter what your interests are, you can find a club that will suit you. Joining a club will not only help you make friends and develop relationships, but it will also be an outlet for your passion, which according to some studies, can improve your academic performance.
Also, keep in mind that being involved in extra curricular activities will make your resume look much better.
Go Out to Eat
Yes, that's right. Even if you are broke, it doesn't mean that you have to cut all the fun from your life completely. Going out to eat with your friends or your significant other doesn't have to be pricey if you follow these tips:
- instead of dinner, go out for breakfast or lunch. You will still enjoy the experience but save a huge chunk of money this way;
- if you are going out for dinner, share a meal with your friend. Portions in many restaurants have become huge and one meal is usually plenty for two and sometimes even three people;
- skip drinks (and I don't only mean alcoholic), order water instead. There is no need to pay $2-$3 for a glass of coke, half of which is filled with ice, when you can get a litter of it for a $1 at a grocery store. The same goes for juices. Drinks at restaurants are always overpriced, so go with water to save money. Besides, plain water is really good for you;
- don't forget to browse the internet for restaurant coupons and specials before you go.
Visit a Museum
Don't roll your eyes and say that going to museums is lame. If you previously thought that going to local exhibits or museums is boring and not worth your time, give them another try.
People often don't like museums, because they go there, look at things which they don't understand and leave. If you want to get the most out of your visit, do your research about the museum before going there. Trying to understand history while walking through a museum can actually be pretty exciting. Besides, if you do some research in advance, you have a good opportunity to impress your friends or even the object of your dreams with your knowledge in history or art.
Many museums and local exhibits are free or very inexpensive, so making a trip to one is one the best things to do on college budget.
Attend College Events
Many students attend college events only if they involve free food or are required by their professors. Of course, attending an outside lecture by a famous chemist will be quite boring to an English major, but meeting local politicians or attending a career fair, even if you are not looking for a job, is always a good idea. You will meet new people, gain knowledge and certainly score a few points from your professors.
Other Ideas
Other things to do on a college budget include going to the park, where you can do different activities, such as rollerblading, skateboarding or playing Frisbee Golf; exploring town and taking pictures; or visiting the library or bookstore where you can read magazines and books for free.
Use your imagination and creativity to come up with more fun things, which do not involve spending money. Most importantly, do not whine about not being able to go out as much as you want to and not buying designer clothes every month. Remember that learning how to live on a budget is one of the greatest things you learn in college.
Photo credit: https://www.sxc.hu/photo/1185031